The Perfect Gift, from Nature
A gift crafted from nature's timeless treasure.
This melding of literature and nature creates a visual experience that transcends time.
A nature notebook encapsulating the spirit of Japanese craftsmanship and nature.
---
---
Made from Natural Japanese Kyogi Wood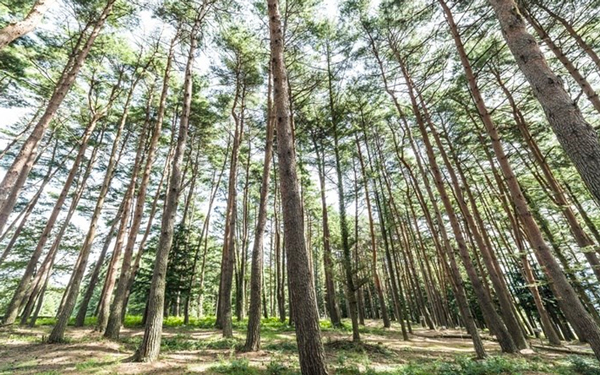 Kyogi wood holds deep cultural significance within its Japanese origins. It is revered for its association with traditional craftsmanship and the art of woodworking that has been passed down through generations.
The intricate grains and varying hues of Kyogi wood mirror the diversity and subtleties found in nature itself, reflecting the Japanese aesthetic of "wabi-sabi," which celebrates imperfections and the beauty of transience.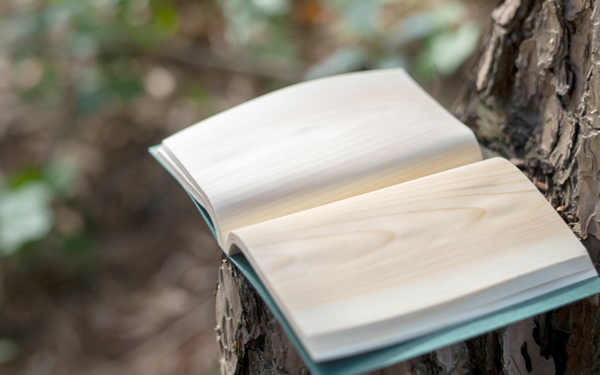 ---
A Lasting Connection to Nature in your Daily Life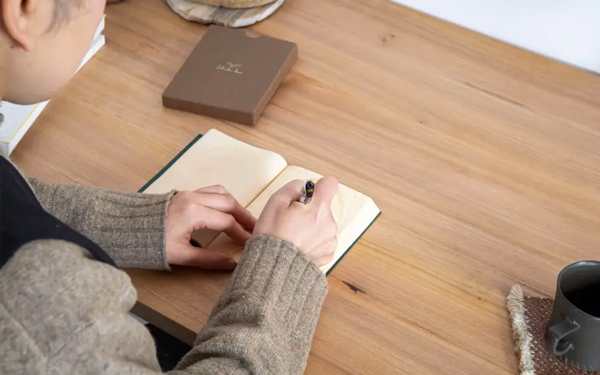 A notebook that becomes part of life, making writing fun, creating inspirations to the daily life.
Unlike paper notebooks, this notebook is made of wood, which becomes softer and easier to use the more you use it.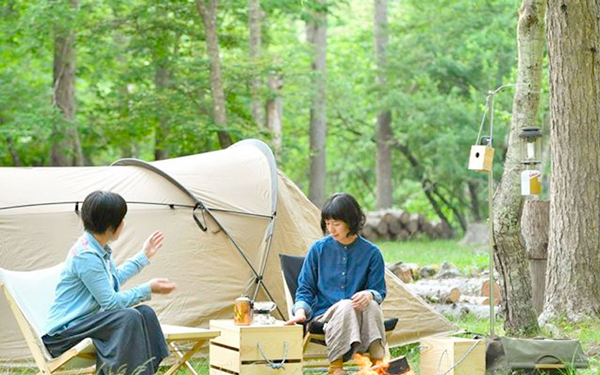 A subtle fragrance with each page makes you feel like you are taking a little forest bath.
---
Each Page is a Unique Work of Art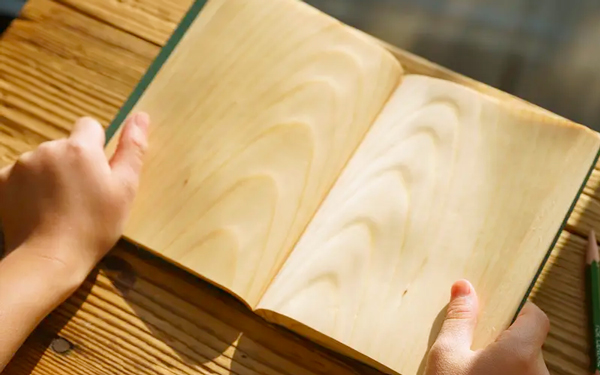 This is a book where the very essence of wood becomes the medium. Each piece boasts a unique texture, and over time, the color may undergo subtle transformations.
The cover and spine might bear traces of red pine oil, imbuing these notebooks with a distinctive vitality.
Referred to as "living notebooks," they offer a tactile encounter suffused with the comforting warmth of wood.
---
Capturing the essence of both Artistry and Culture
The transformation of living wood into notebooks unveils a process requiring a level of time and dedication.
Every single one of these wooden notebooks emerges through the meticulous artistry of skilled craftsmen. It's truly the masterful craftsmanship, one can truly appreciate amongst the hustle and bustle of life.