Rich Izumo Matcha Chocolate Terrine with sprinkled Matcha powder
Unlike any other matcha sweet, it boasts an incredibly concentrated taste that evolves with temperature changes, offering a texture smoother than chocolate and more elastic than mousse.
And rest assured, it is entirely free from artificial colors or preservatives.
Enjoy the treat that will become "the best matcha sweet you've ever had"
---
A Luxurious Confectionery with Award-Winning Excellence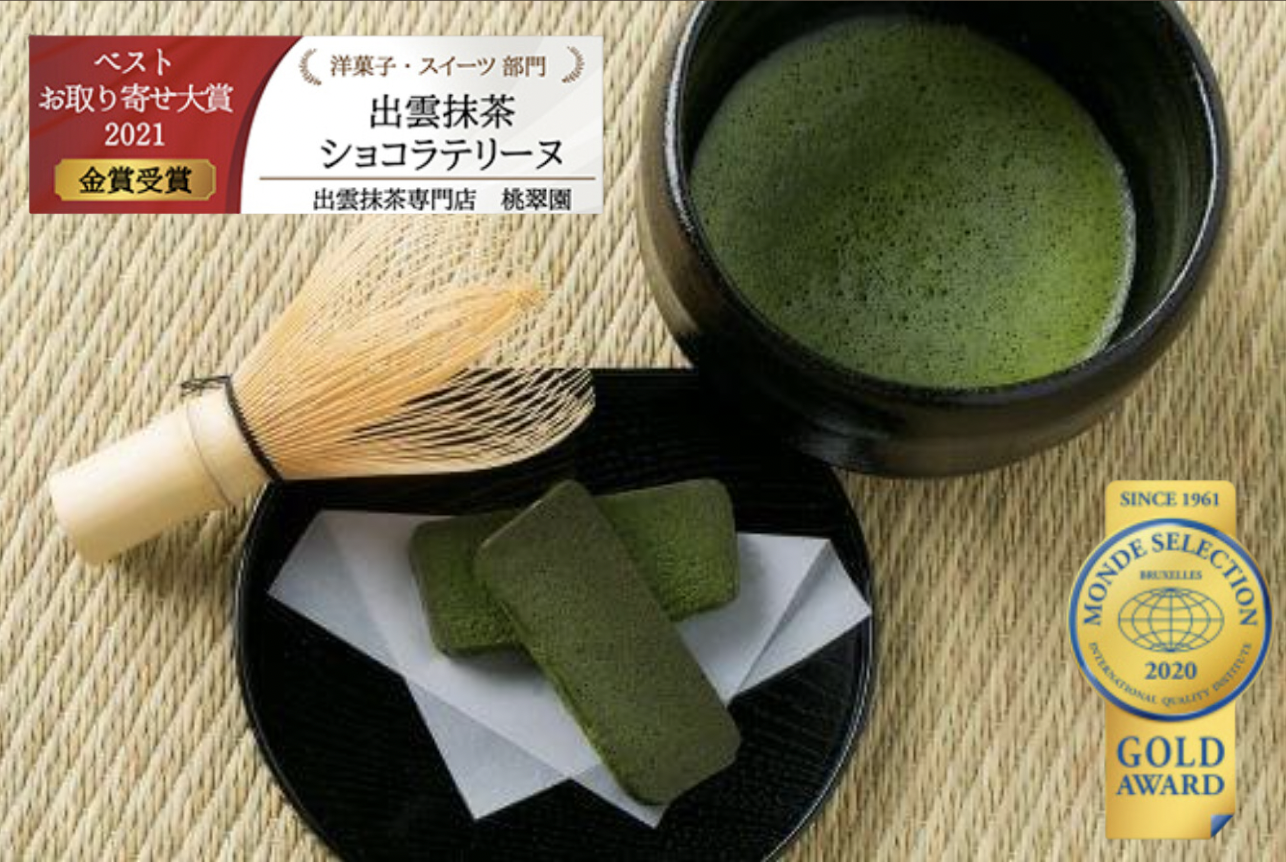 The flavour is unbelievably rich, striking the perfect balance of sweetness without becoming overwhelming; it's truly delicious.
The exquisite balance of matcha bitterness and white chocolate's sweetness is irresistible.
Even when not sliced too thick, it provided immense satisfaction. The intensity of this matcha treat embodies the essence of a terrine, leaving an unforgettable impression.
Unlike any other matcha sweet, it is incredibly concentrated, with its texture transforming as it varies in temperature. It's smoother than chocolate and elastic than mousse.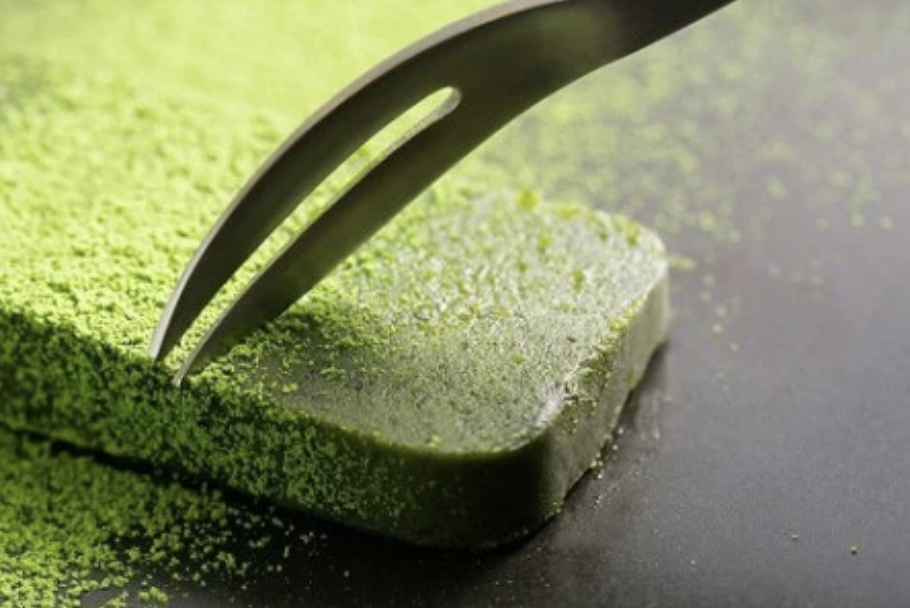 And of course, it uses no artificial colours or preservatives.
Speaking of which, Tousuien has a renowned confectionery known as Izumo Matcha Chocolate Terrine, which has won numerous awards.
It's using copious amounts of premium Izumo matcha priced at 100,000 yen/kg. 
The luxurious packaging adds to its opulence.
The combination of sophisticated packaging and exquisite taste makes it a popular choice for gifting or souvenirs.
---
Recommended by Japan's Most Knowledgeable Connoisseur of Century-Old Shops
Tomoki Aikawa
Tomoki Aikawa, who has visited over 2000 long-established shops across all 47 prefectures in Japan (making him the most knowledgeable about old-established shops in the country), operates a website featuring travelogues of these visits called "Shinise Shokudo (老舗食堂)".
He is also a final judge for Japan Food Selection, the first food evaluation system in Japan conducted by food professionals.
Among the countless foods he has tried, this " Matcha Chocolate Terrine" is the one he finds most delicious.
He always send this as a gift to his friends, as long as they are not adverse to matcha. That's how much he loves it and absolute recommend of him.

---
Exquisite Izumo Matcha
A Culinary Masterpiece with Unparalleled Flavors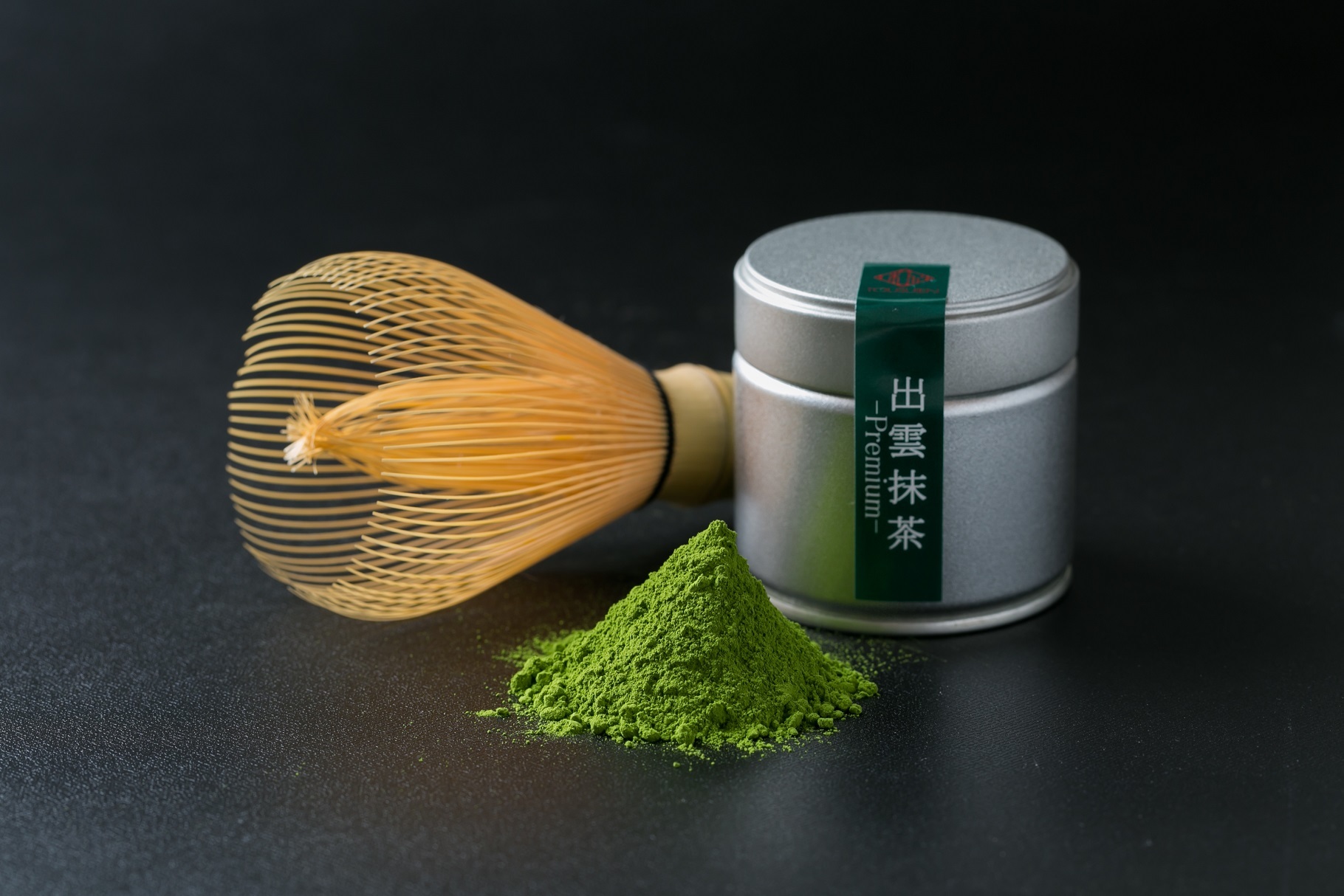 Izumo Matcha, a premium green tea valued at 100,000 yen/kg in the market, is a true gem of the tea world.
Among the seasonal teas, only the highest quality leaves are carefully selected to create this exceptional matcha, which is meticulously aged until autumn to enhance its flavours to the fullest extent.
Izumo Matcha is sought after as a primary ingredient by various manufacturers and renowned pastry chefs.
The reason lies in its vibrant colour, mild bitterness, and its suitability for creating delectable sweets compared to matcha from other regions.
Its appealing characteristics make Izumo Matcha a top choice for enhancing the flavor and presentation of sweets, leading it to be favored by both established confectioners and esteemed manufacturers.
---
Acclaimed Achievements in Japan's Top E-commerce Landscape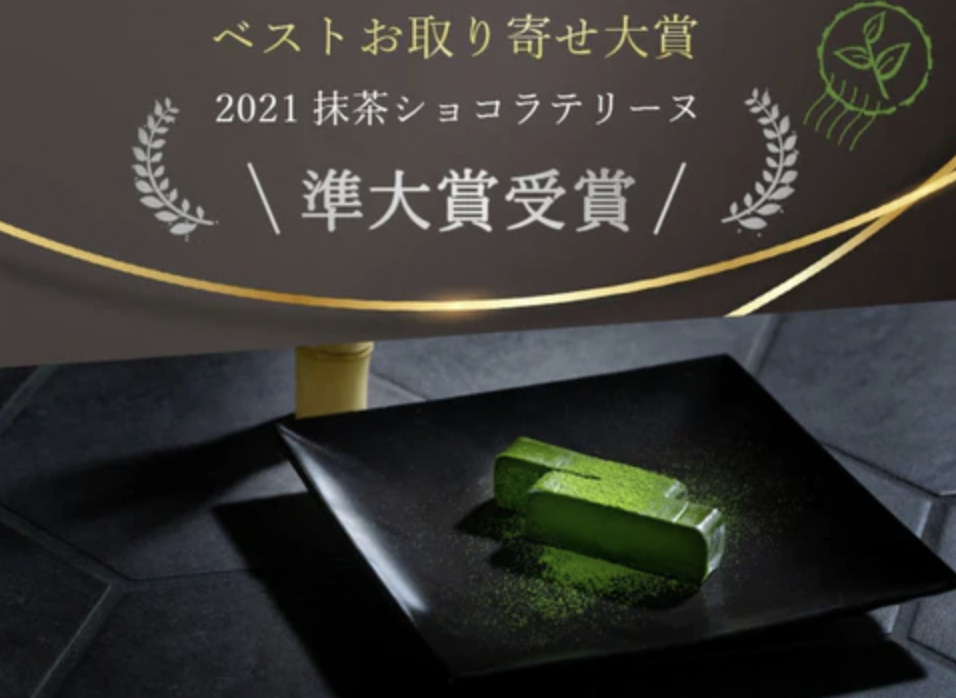 IThey have been awarded the Semi-Grand Prize in a competition organized by "Otoriyose Net," Japan's largest mail-order information site, where they competed among 6,500 products from all over the country based on user and editorial team votes.
Moreover, on Japan's largest online shopping platform, Rakuten, they have received an astonishing overall review rating of 4.64 out of 5.00 points.
Additionally, it has received high praise in the prestigious magazine "LDK" for their exceptional Otoriyose items, without any biased assessments.
---
Of course, it's highly received in Japan!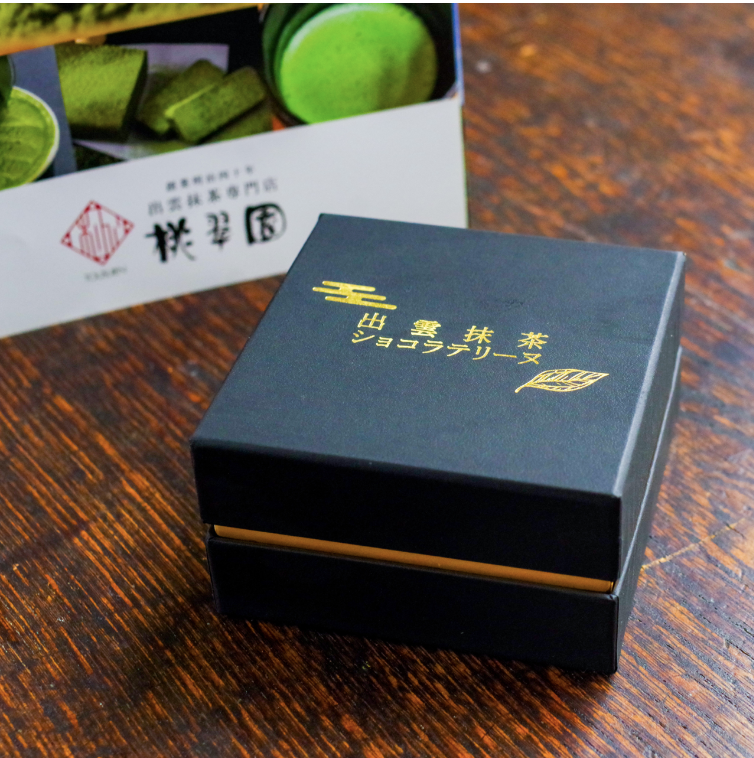 Unrivalled Deliciousness Among Countless Matcha Sweets
"The moment it touched our taste buds, we all exclaimed 'Wow!' in unison. The aroma of pure matcha gently wafted through our noses. Its pleasant bitterness enhanced by a perfect level of sweetness made it stand out as the most delectable matcha sweet. Despite being intensely matcha-flavored, it was surprisingly light, and even a small bite left us immensely satisfied."
The Absolutely Ultimate Tea Sweet Delight
"The moment I took a bite, it felt as if my senses vanished, and my teeth naturally and smoothly sank into it. The terrine in my mouth melted without even needing to chew. Over the past 15 years, my husband and I have savored countless matcha sweets, but I can confidently say that this terrine is truly the pinnacle of tea confections, beyond compare." 
Rich Izumo Matcha Chocolate Terrine with sprinkled Matcha powder