How our Fresh Fruit Pre-order works
How does our Fresh Fruit Pre-order work?
We value on selecting superior fruit, regardless of their origin or brand.
Our pre-order process starts with expert buyers possessing exceptional "mekiki" skills.
They meticulously procure only the highest quality fruits through auctions, prioritising quality over origin or brand. The carefully hand-picked products are thoughtfully packed and promptly shipped to Singapore twice a month via our private cargo.

Rest assured, our professionals ensure that each seafood and fruit is worth its price when it reaches your hands. Trust in the discerning eyes of our experts to deliver nothing but the best.

Here are 4 key reasons that makes our pre-order system stand out!
---
1. Strategic system to ensure the best value and quality
During the peak season, dozens and hundreds of seafood and fruits from various origins gathered in the market. While we have the option to choose specific brands or origins, our priority is to deliver the "best at that price" seafood and fruit.
To achieve this, we have implemented a strategic system where where personal buyers compete at the auction each day to secure the best quality items at the optimal price, and ship it to you.
By sourcing directly from market buyers, without middlemen, we can deliver to you at the best value, as there are no additional markups along the way.
---
2. Expertise of market's buyers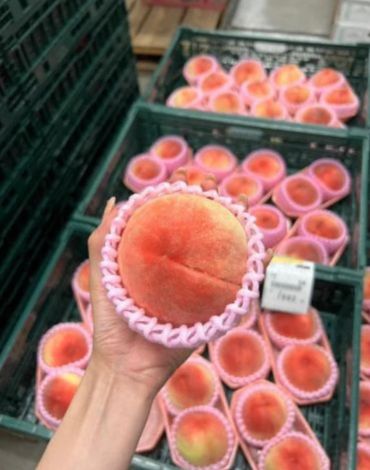 First and foremost, buyers at the auction meticulously select the finest seafood and fruits available on that particular day, considering both price and quality. However, their role goes beyond simply choosing the best produce of the day.
These skilled buyers employ their keen judgment to carefully assess and predict the condition of the products upon arrival to the homes of the customers in Singapore.
Such ability to anticipate the future quality is a skill honed through years of experience and expertise passed down from one generation to another.
---
3. Private cargo direct from Japan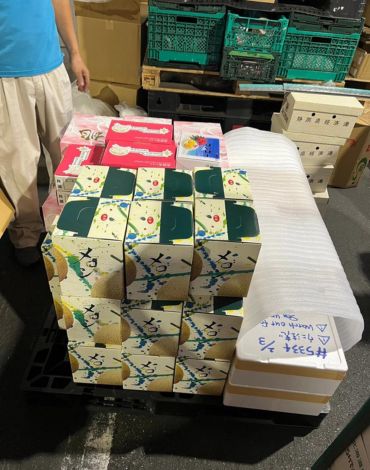 Twice a month, we deliver directly from Japan to Singapore using our private cargo.
By following a fixed schedule and utilising our own cargo, we have complete control over the entire delivery process. From meticulously manage everything from the packing methods in Japan, to the loading, to ensuring that the items arrive in the best possible condition not only upon reaching Singapore but also when they are delivered to our customers.
---
4. Precision in Packaging and Transportation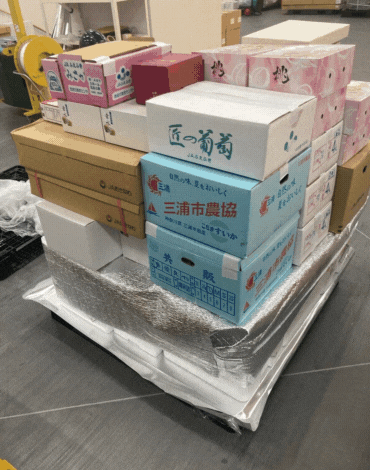 Highly skilled market professionals meticulously calculate and flawlessly execute the packaging and loading methods for seafood and fruit transportation to Singapore.
They handle each item with utmost care, ensuring expert packing to maintain its quality throughout the journey.
The arrangement of boxes is carefully planned to maintain stability and protect the contents from potential impacts during transit. Experienced specialists precisely stack and stabilize the boxes, protecting them from damage and sunlight exposure.
This thorough and secure process guarantees a safe and pristine delivery from the Japanese market to the doorsteps in Singapore.
Members experience of Peach
"Simply delicious, the fresh is watery, sweet with a nice fragrant.
Received the fruits still cold, really appreciate the team's effort to keep these fruits at their freshest"
"Sweet and Crunchy
The fruits came in VERY good condition! Loved the taste as well"