10 Japanese Food that caught our attention
We carefully handpicked the top 10 products from our platform, shop.jpassport.asia, based on their popularity in June. These products range from essential Japanese cooking ingredients to delectable appetizers and even collector's special Japanese sakes.
Continue reading to discover the tantalizing foods that are sure to capture your interest too.
---
1. Dashi Stock from Kyoto
[J Passport Exclusive]
Additive-free, MSG-free, salt-free. 100% blend of natural ingredients.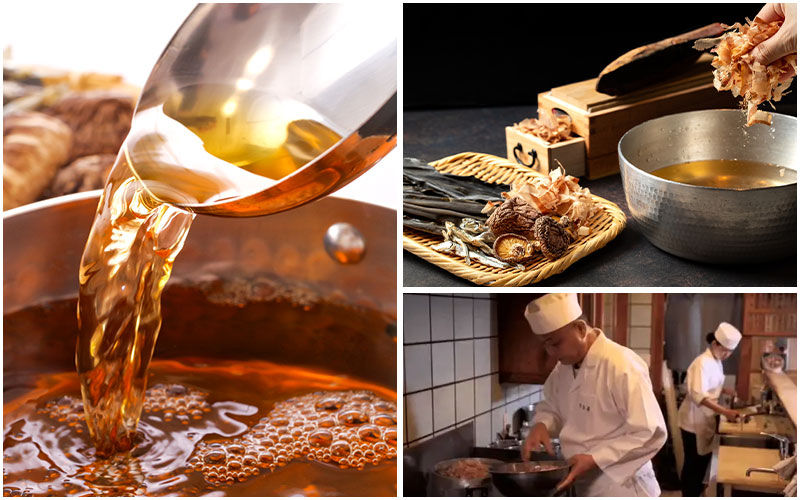 This is one of the famous dashi brand used in Kyoto's renowned Kappo cuisine restaurant. It is highly respected among Kyoto chefs as it is made from seven Japanese-ingredients including dried bonito flakes, with a trade secret.
Previously limited to commercial usage, this dashi can now be savoured in the comfort of your own home. Each pack comes in individual stock bags and resealable zipper. It can be used not only as a soup to savour the natural flavours of ingredients without seasoning but also as a base for hot pot.
---
2. Takowasa - Octopus with Wasabi
Just thick cut sashimi grade octopus with wasabi roots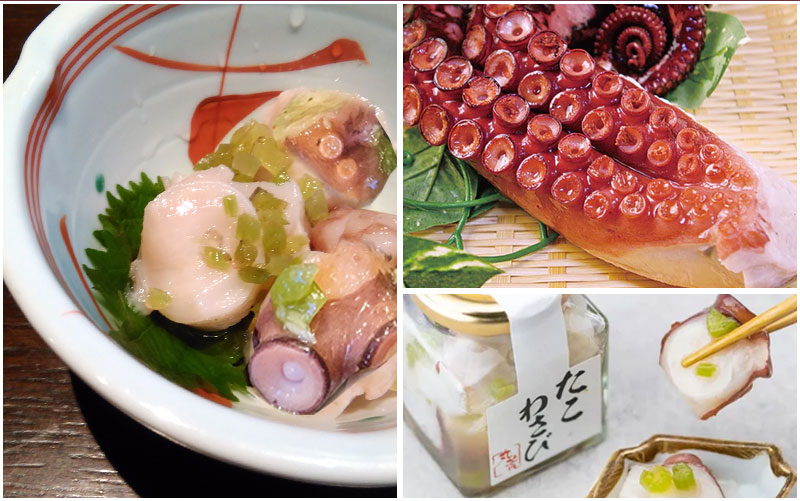 Once you try this Takowasa, you never be able to go back other Takowasa. Firstly, it is thickly cut and you can taste the flavour of each chunk of octopus. Secondly, wasabi roots, instead of wasabi paste, are added for a unique crunch and fragrance.
The addictive crunch and umami flavour is the perfect appetizer for drinks, including Japanese sake, beer, to even whiskey.
---
3. Little Kiss Tea Liqueur
A Japanese black tea liqueur for collectors and cocktail lovers.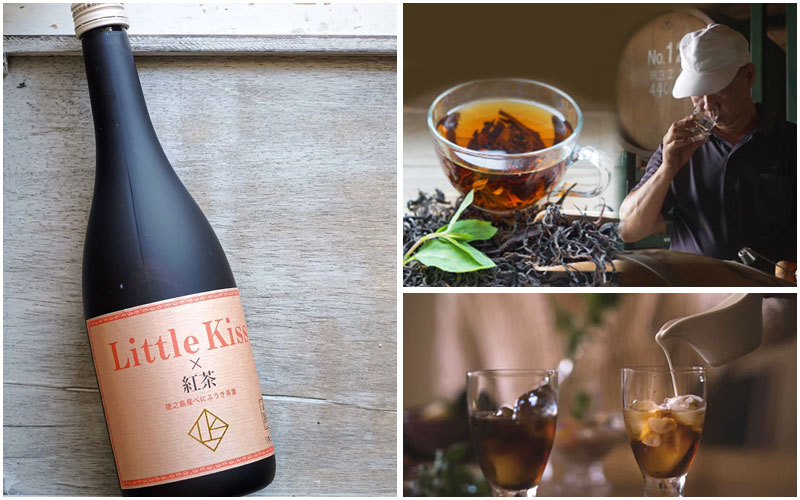 Premium unique craft-made Japanese liqueur - shochu and sake - with black tea. An uncommon liqueur you can enjoy as a cocktail at home.

With Japanese Benifuki black tea leaves, fermented with strong aroma, seeped into a blend of rice shochu and black sake, it is refreshing and easy-to-drink liqueur that blends the sweetness of black sake with the aroma of black tea!
---
4. Uni Butter Spread

[Restocked] Contains 70% real uni.

Uni is carefully steamed immediately after being handled, and combined with Iwate butter made from high-quality milk.

 

Pairs well with bread, steak and wine.

5. Persimmon Butter Millefeuille

[2022 Best Seller, J Passport Exclusive]

Synergy of softness and texture created by the sweetness of dried persimmons and saltiness of butter is just perfect.

 

Good appetizer recommended with alcohol.
---
6. Gohyakumangoku50 - Natural Sparkling Junmai Daiginjo
[Restocked, Limited Edition]
A junmai daiginjo with fresh, natural slightly sparkling, rich fruitiness and crisp aftertaste.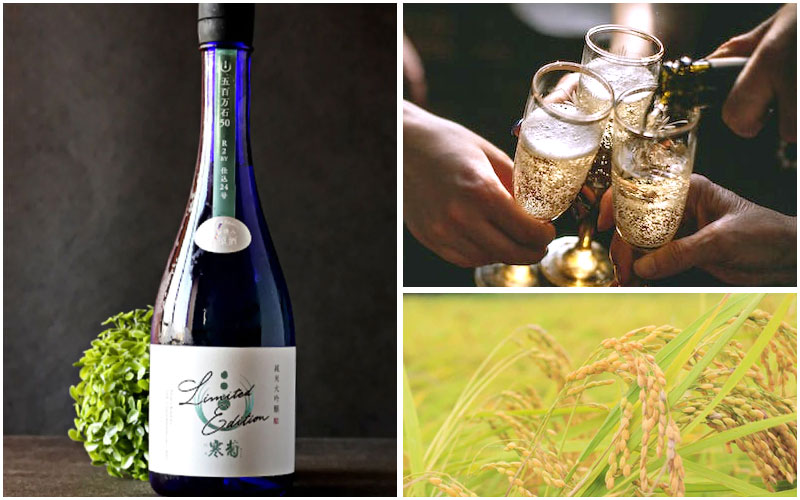 What makes this junmai daiginjo even limited is that is it only sold to liquor retailers only, so it's difficult to buy even for Japanese individuals! Our partner specially brought it in and offers in small quantities.
Using special brewing process to bring out the delicate flavour of the rice used, freshly pressed and bottled on the spot, so that it has a fizzy, mouthwatering taste reminiscent of champagne. Fresh sparkling dissolves in, filling the mouth with soft and voluptuous flavour and sweetness like fruity aroma reminiscent of pears!
---
7. Salon de Royal Pecan Nut Chocolate
A pecan nut chocolate series that chocolate lovers should not miss.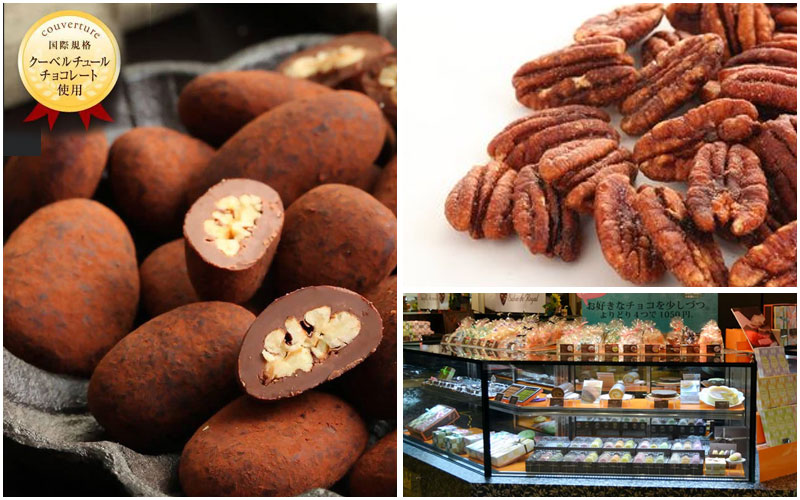 From one of the oldest chocolatiers in Japan, since 1935. The influence of Western and Japanese chocolate crafting scene.
Pecan nuts are rich in vitamins, minerals and have a larger percentage of fats. Characterized as a nut with unique sweet nutty and buttery flavor, taste is similar to walnuts but less bitter, making it perfect for chocolate!
---
8. Daiyame Japanese Shochu
[2021, 2022 Best Sellers]
Trending alcohol crowned as "Japanese Vodka", internationally acclaimed.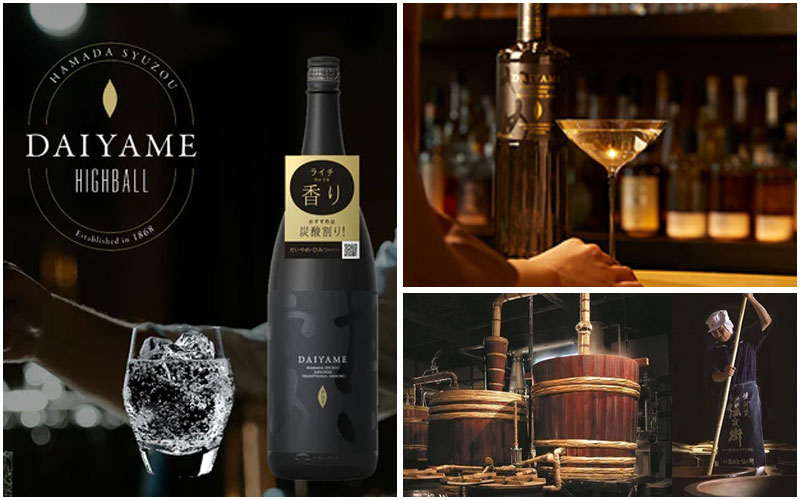 You must try Daiyame once in your lifetime! This is the next trending sweet potato shochu in Singapore, Paris, and the world.
It has a unique lychee-like smell, highly acclaimed by celebrity chefs, high-end restaurants and Head Sommelier of a five-star luxury Hôtel de Crillon in Paris. Winning multiple awards in international compeitions, it is a signature of 150 years of exquisite craftmanship.
Receive an exclusive gift from Daiyame brewery - Daiyame Glass with Daiyame bundle purchase.
---
9. Sashimi Grade Negitoro Tuna

[Restocked]

From the pioneer of maguro wholesaler. The best part of the tuna meat from around the middle bone, scraped. It is fatty and delicious.

10. Sweet Potato Jersey Milk Cream Daifuku

 

The texture of the mochi was extremely fine.  It was complemented by the flavourful oevn-baked Nishiyama Kintoki Sweet Potato filling that is not too sweet.