Uni Butter, the long-awaited restock is here
The long-awaited restock of our Uni Butter, made from the premium Kita Murasaki sea urchin sourced from HIRONO FARM, is here!
This delightful spread offers a unique blend of creamy richness without an overpowering fishy taste. It's a must-have addition to your pantry that you'll truly savor and enjoy!
Uni Butter - Sea Urchin Butter from HIRONO FARM 4 YEARS UNI (60g)
$68.00+
Achieved the perfect balance after extensive experimentation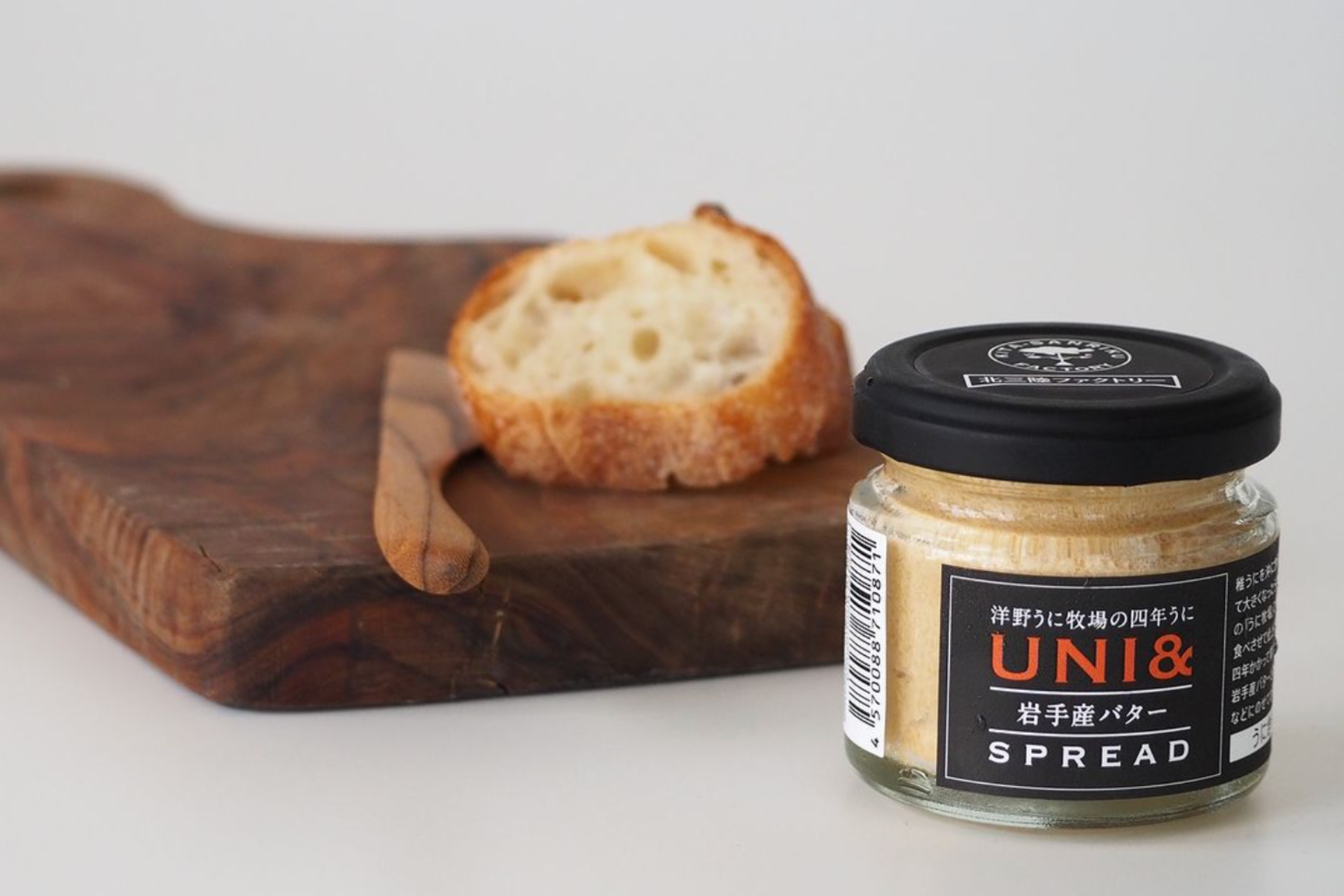 The inspiration for this development came during a visit to overseas restaurants with the intention of promoting sea urchin.
It was there that they learned about the exceptional pairing of sea urchin and butter from local chefs.
The incredible taste sparked their imagination and led them to break free from the fixed notion that sea urchin is solely associated with Japanese cuisine.
Thus, it was born after over 200 trial iterations, meticulously fine-tuning the delicate balance between sea urchin and butter.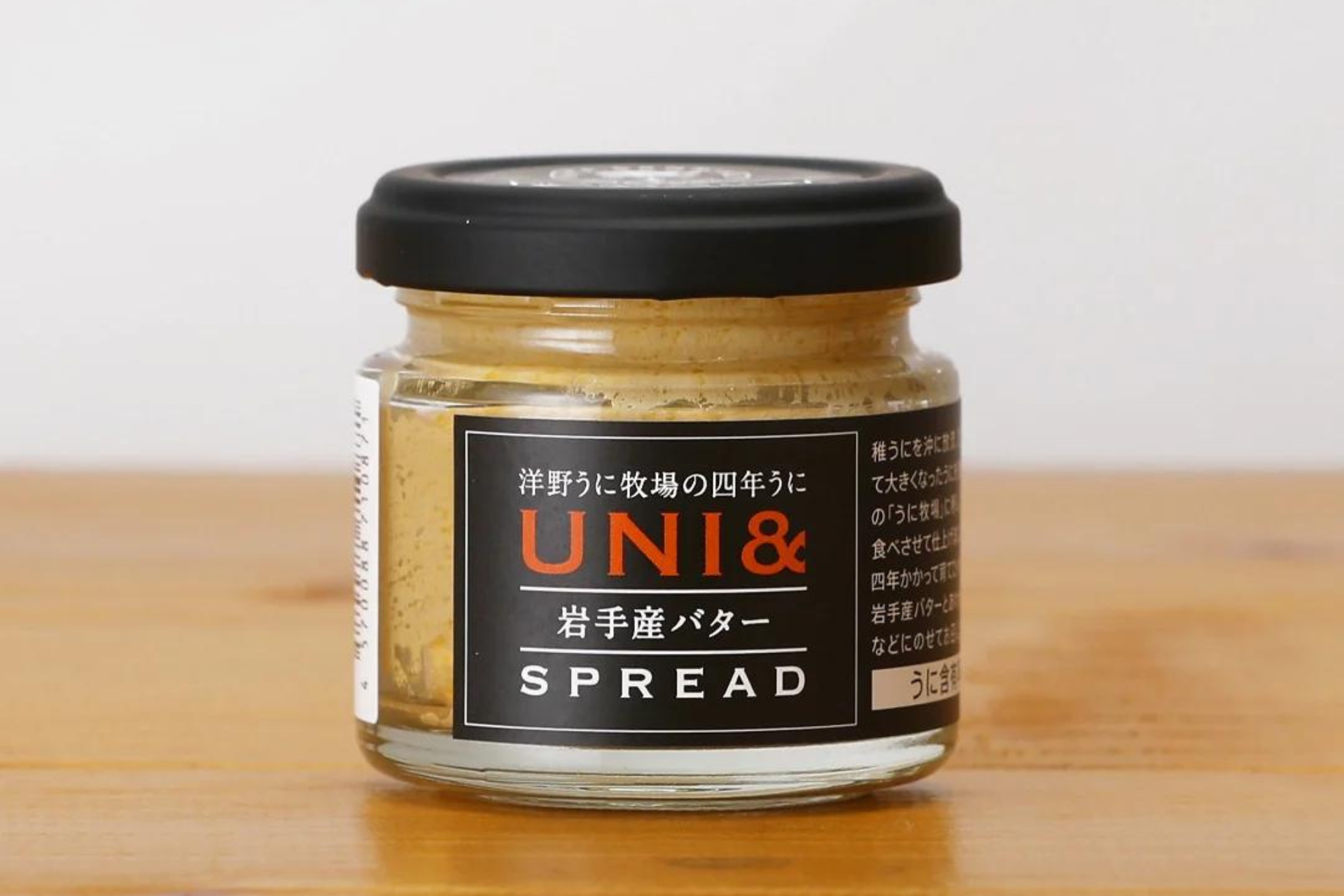 This spread boasts the rich flavor of sea urchin and has been recognized as an unprecedented sea urchin product, earning the prestigious Minister of Agriculture, Forestry, and Fisheries Award at the Iwate Prefecture Seafood Processing Product Contest held in March 2020.
It represents a unique fusion of Western-style innovation and the delicacy of sea urchin, offering a gourmet experience like no other.
A perfect fusion of authentic uni and rich butter in a Spread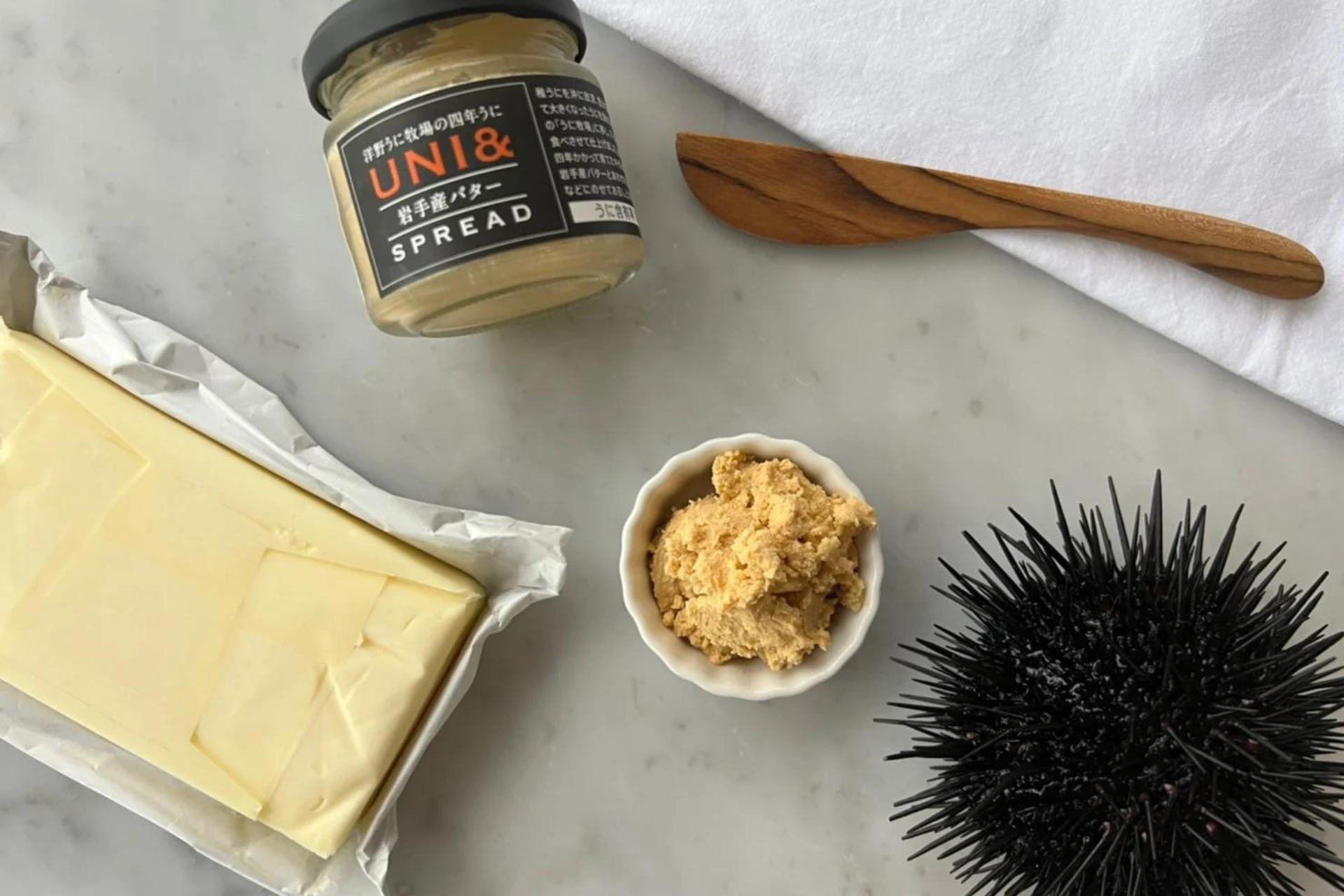 This delicacy is steamed immediately after being caught, and then blended with Iwate-made fermented butter.
The result is a rich and flavorful Uni Butter with a perfect balance of the luscious essence of sea urchin and the aromatic notes of butter.
It is seasoned with mirin and soy sauce, enhancing its umami taste. With an impressive sea urchin content of 70%, this luxurious spread allows you to fully indulge in the exquisite flavor of uni.
As a dip or as a condiment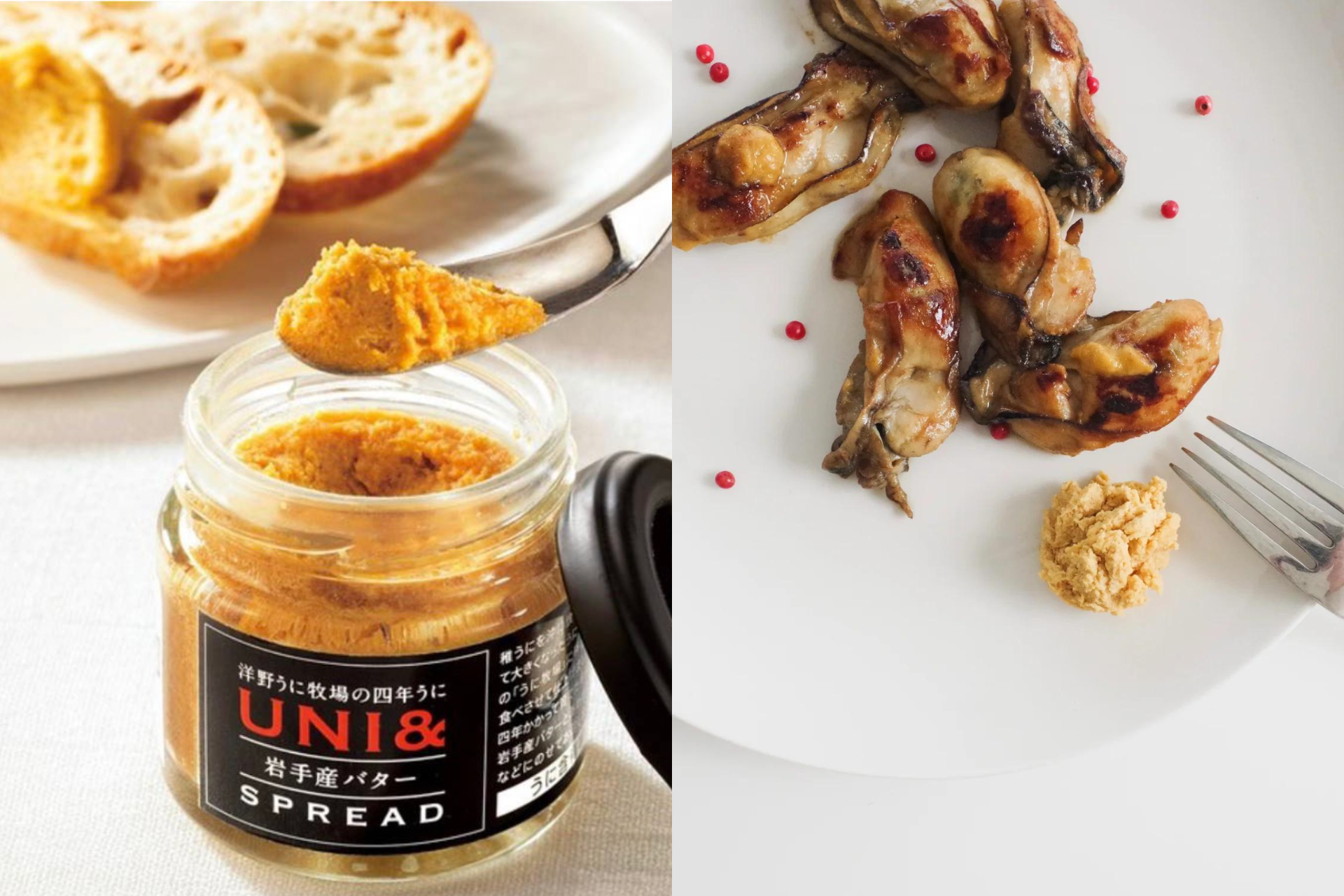 This versatile spread can be enjoyed in various ways.
The classic style is to spread it on baguettes or crackers.
However, it also pairs excellently with pasta, adding a luscious coating. It can be mixed with hot rice for a delectable combination, or used as a topping for lean beef steaks.
The possibilities are endless!
Uni Butter - Sea Urchin Butter from HIRONO FARM 4 YEARS UNI (60g)
$68.00+