True Taste of Seafood Cracker - Crafted with minimal seasoning
Fresh seafood, lightly seasoned and pressed on a hot plate.
It is truly a quality seafood cracker preserving the shape and taste of the real seafood.
We first launched this product in 2021 and it was sold out within a day. Gathering repeaters through our limited restocks and during events, we are happy to share that we have restocked this fresh crackers for a limited time!
This is a chance to appreciate the authentic taste of seafood in this cracker.
---
It represents the uniqueness of Japan to the world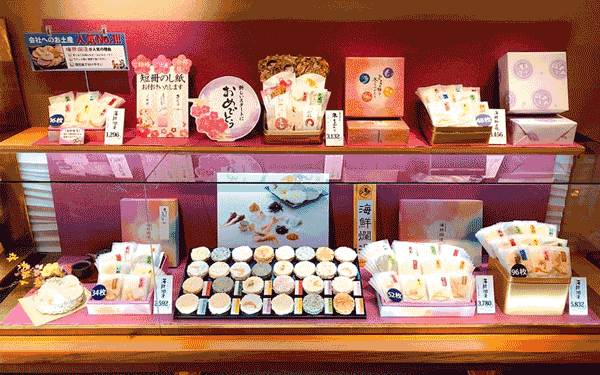 Unlike usual crackers, this is freshly pressed seafood which retains the taste and even its shape.
This incredible taste, appearance and its history won the OMOTENASHI Selection Award in 2019!
OMOTENASHI Selection is an award given to Japanese products and services that provide an excellent OMOTENASHI experience that people want to tell others about.
⭐⭐⭐⭐⭐
What other people said
"Nice, crispy cracker with fragrant sweet aroma. I like that the sweetness is natural and no added sugar."


"The more you bite into it, the more flavor comes out. Once you start eating it, you can't stop!"
"The senbei is crisp, very fragrant and wholesome goodness. The shrimp flavour lingers in your mouth afterwards.
---
Founded by fishermen who wanted to preserve the natural flavours of seafood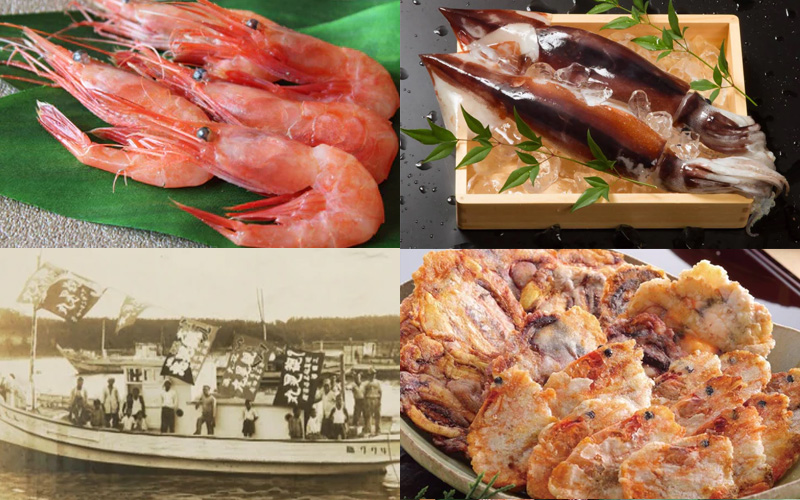 It started from fishermen of Echizen port town, famous for its fresh crabs and sweet shrimps. They have a mission to deliver "the scent of sea" throughout the four seasons. For generations, they handed the way of making "old-fashioned hand-baked rice cracker" as-it-is. Not only the shape but also the flavour of fresh seafood.
---
Skillfully created with craftsmanship, wisdom, and tradition.
Delivering the most delicious taste of fresh seafood.
Seafood crackers are usually made by mixing in the seafood seasoning into the rice dough. However, this senbei are made with fresh squid and shrimp, without mixing into the rice dough and kept to its original shape.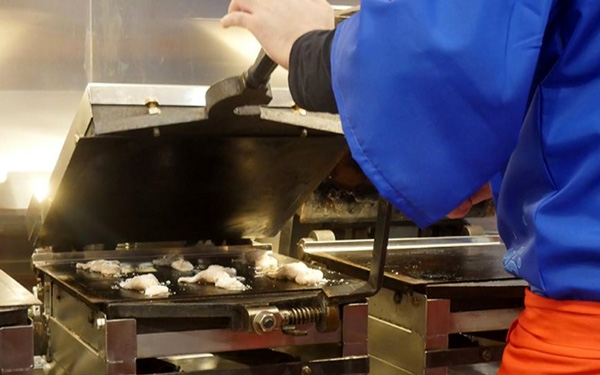 Fresh seafood is carefully laid out on an iron plate, shaped, and baked by a craftsman.
The moment you eat it, the rich flavor of the sea spreads in your mouth.
Each individual cracker is uniquely shaped and brings out the deliciousness of the seafood to its fullest.
---
Offering 2 Best Selling Seafood Flavours
---
Popular no.1 seller in Japan!
Sold out in a day in J Passport when it launched.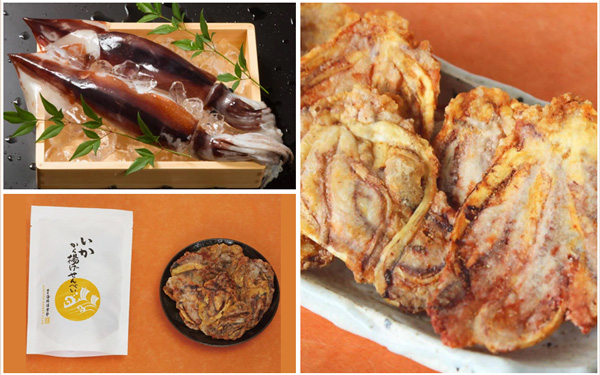 This is the fan favourites in the Japan, gaining lots of repeaters.
Features:
1. Original flavour of squid and mixed with cartilage.
2. The cartilage adds a nicer touch to the texture!
3. Coated with secret umami sauce prepared by craftsmen
Enjoy the "umami" of seafood. After soaking the secret sauce in the ingredient and baking it, then letting it rest for a day, the sauce is firmly absorbed into the ingredient, bringing out the delicious taste of seafood.
---
2. Amaebi - Japanese Sweet Shrimp
Easily enjoy the taste of freshly caught amaebi.
Using only the freshest sashimi grade Echizen amaebi.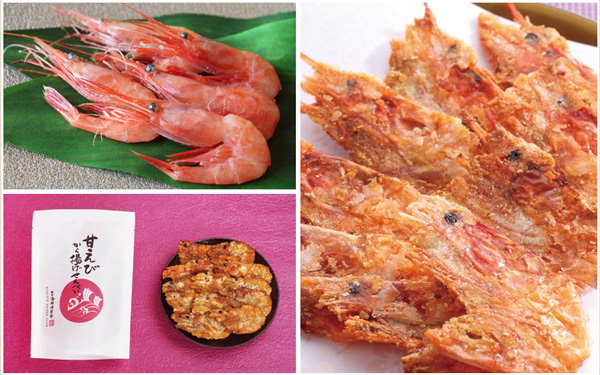 Using whole amaebi and making it into rice crackers. You can enjoy fresh amaebi taste from head to tail!
Features:
1. Fresh amaebi is used, which is commonly eaten as sashimi.
2. The amaebi karaage senbei contain 80% of amaebi.
3. Using only salt as seasoning, enjoy the rich taste of amaebi.
4. Enjoy the different taste between head & tail.