[Restock] Asari and Shijimi Clams
We have finally restocked the highly popular clams and shijimi that were a big hit in our previous batch.
Take this opportunity to try out asari, which is known for its unwavering popularity in Japan, and shijimi, which is so nutritionally rich that it can be considered a supplement.
---
Asari Short Neck Clam (400g)

$28.50+

Freshwater Shijimi Clam (300g)

$17.50+
---
The Culinary and Nutritional Riches of Japanese Asari Clams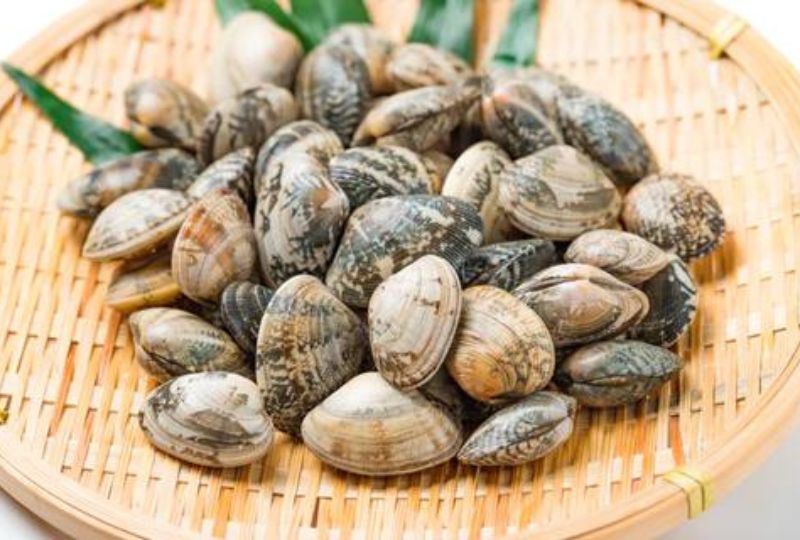 Asari clams, found in inlets throughout Japan, are a seafood delicacy.
Fresher and higher-quality ones often have lighter colors and distinct markings.
Their flesh is firm, succulent, and bursting with flavor.
Asari have been a dietary staple in Japan for millennia, featuring prominently in various cuisines.
Besides their delectable taste, asari clams are highly nutritious.
Packed with vitamin B12, iron, and calcium for immune support, they are also rich in protein with low fat content.
---
How is Japanese Asari special?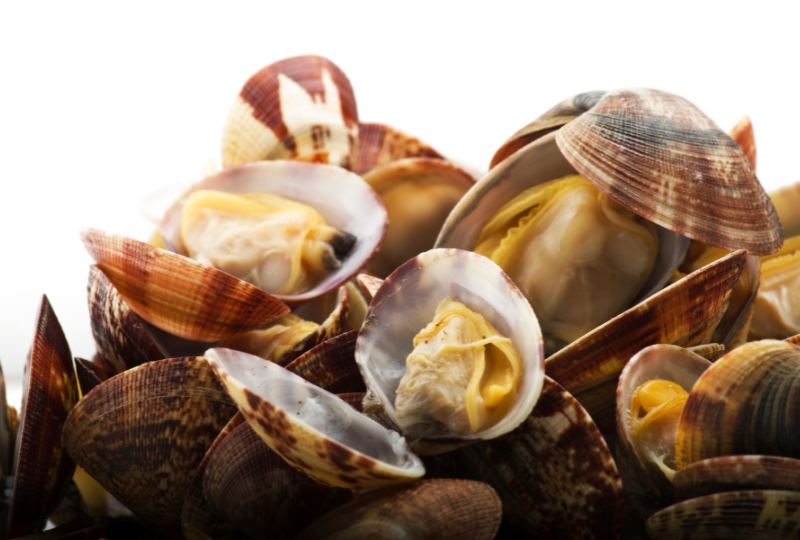 Japanese asari offer a rich and intense umami flavor that sets them apart.
This distinctive taste is a result of the abundance of nutrients and the high-quality seawater found in Japanese coastal areas.
When incorporated into your cooking, Japanese asari elevate the broth and deliver a delightful and flavorful culinary experience.
Furthermore, Japanese asari have a unique trait – minimal meat shrinkage.
This characteristic can be attributed to the clam variety itself, their natural habitat, and the fishing methods employed.
Clams that maintain their size during cooking without significant shrinkage contribute to an appealing appearance and texture in the finished dish.

Asari Short Neck Clam (400g)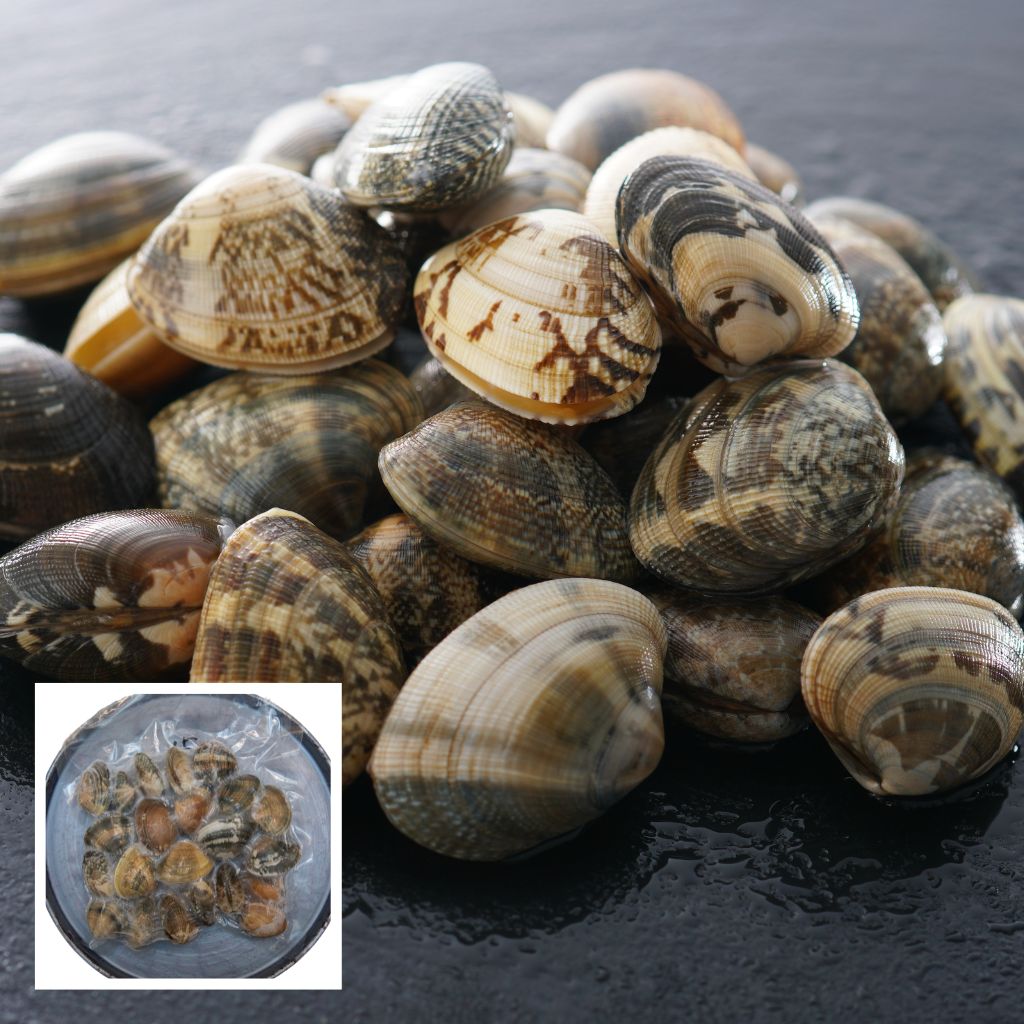 Exploring the Versatile Shijimi Clam in Japanese Cuisine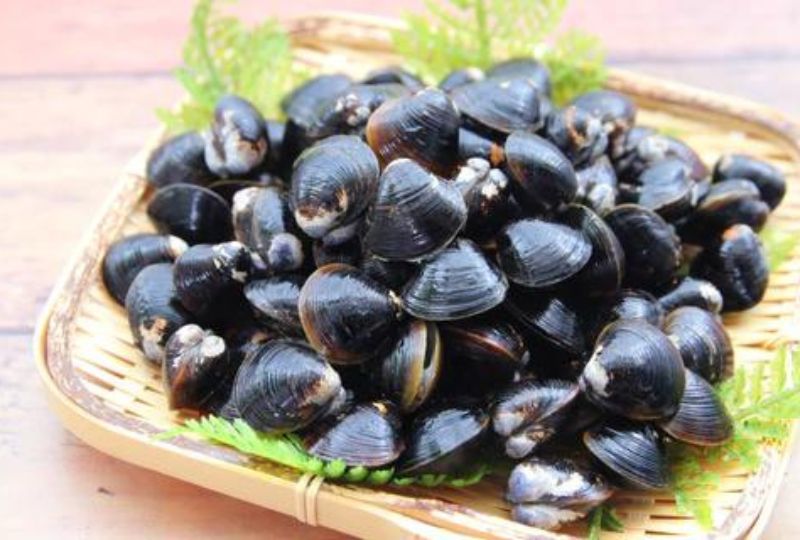 Shijimi, a freshwater clam commonly found in Japanese cuisine.
These clams can be found across the country, from 'Lake Ogawara' and 'Lake Jusanko' in Aomori to 'Lake Shinjiko' in Shimane Prefecture, which interestingly happens to be the largest producer of shijimi in Japan.
These locations are characterized by their slightly elevated sodium levels in the water, creating an ideal environment for the thriving of shijimi clams.
---
The Mighty Shellfish Fueling Flavors and Wellness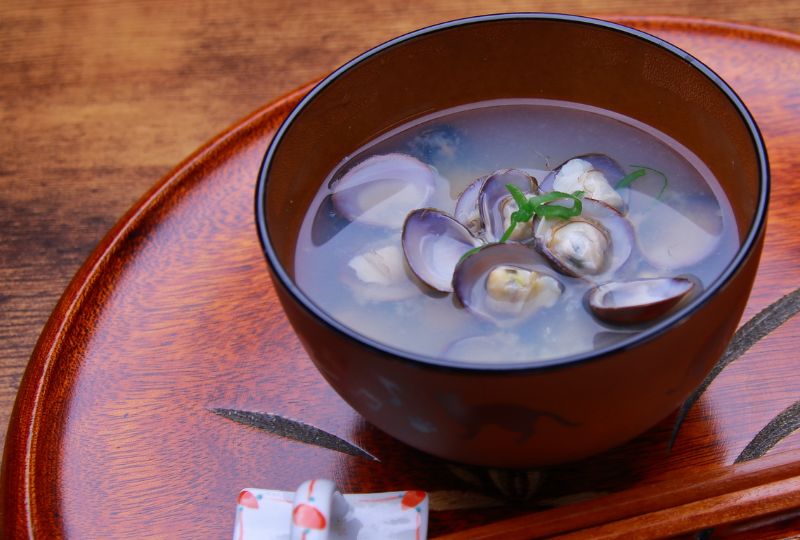 Shijimi, a remarkable food, boasts exceptional nutritional value.
Rich in vitamins A and B12, along with beneficial amino acids that support the immune system, it also contains 'ascorbine,' which aids in liver protection.
With ample levels of 'ornithine,' shijimi is a powerhouse food that plays a significant role in detoxifying the liver, effectively alleviating hangovers and fatigue.
Shijimi is saturated with succinic acid, responsible for its umami flavor.
Freezing it before preparation enhances and intensifies this umami flavor throughout the meat.
Among the various ways to savor shijimi, miso soup with shijimi is highly recommended as a quick and delicious way to fully enjoy both the flavor and nutrition that shijimi offers.
Freshwater Shijimi Clam (300g)