Lesser-Known Effects of Foods for Radiant Skin
Achieve long-lasting Radiant Skin
When it comes to maintaining radiant skin, adopting a holistic approach that nurtures both the body and mind is an important and sustainable practice to achieve long-lasting beauty transformations.
 Instead of seeking quick fixes, start by nourishing your diet to embrace gradual beauty effects that stands the test of time.
Introducing unique and pleasant effects from 4 products of Japan to achieve beauty from within.
---
1. Amazake
Contains proline which supports collagen production, a natural source of antioxidant, slowing aging.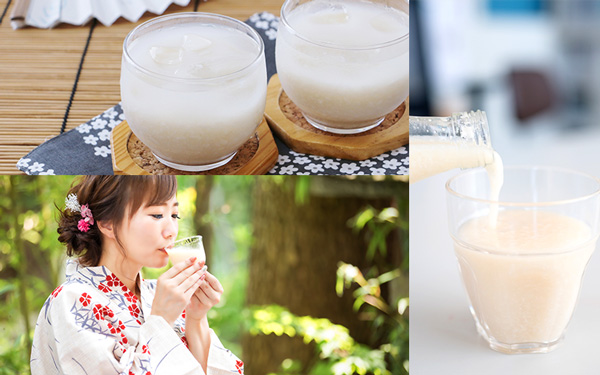 Amazake is a drink made from fermented rice and grains, devoid of sugar or preservatives, and has been consumed in Japan for centuries.
As a fermented food, amazake naturally contains a variety of vitamins, proline amino acids, which supports collagen production and enzymes that aid digestion and smooth the digestion and absorption of food.
Additionally, it serves as a natural source of antioxidants, shielding the body from oxidative stress and mitigating the aging process caused by environmental factors.
Not too sweet, unique taste with chewy grain texture.
Just drink 100 ml per day for your health daily routine.
---
2. Brightening supplement
with Purple Chrysanthemum
Promotes blood circulation to support skin health and astringent properties that tighten pores.
Incorporate this daily purple chrysanthemum supplement into your routine for its remarkable ability to minimize dark spots and brighten the skin naturally.
The active ingredients promotes blood circulation, activating skin metabolism and supports skin health and radiance. It also has astringent properties that tighten skin pores. This helps to achieve a smooth skin texture.

Additionally, the abundant antioxidants found in purple chrysanthemum play a vital role in neutralizing harmful free radicals, maintaining a youthful and firm appearance.
A supplement from a Hokkaido biotech firm, proving the antioxidant effects of purple crysanthenum.
Recommended 2 tablets daily.
---
3. Blood Orange Fruit Vinegar
Plenty of vitamin C to reduce production of excess melanin, evens skin tone.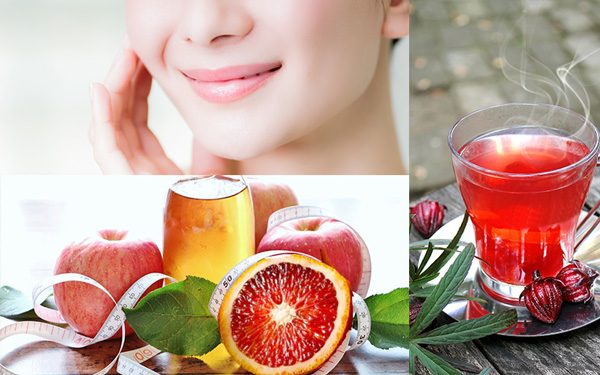 Blood oranges, which has twice as much vitamin C as regular oranges.
Vitamin C helps to reduce the production of excess melanin, reduce blemishes and dullness and achieve brighter, clearer skin. It also has the effect of regulating sebum secretion, thereby reducing excessive sebum secretion and oily and flaky skin.
Unlike typical vinegar drinks that can be challenging to consume, this vinegar blend with honey and blood orange offers a smooth and enjoyable drinking experience.
Easy to consume daily, with not only water, but with soda or milk too.
Just 1 tablespoon a day to achieve beautiful skin in the long run.
---
4. Goat's Hair Facial Cleansing Brush
Genuine bristles suitable for sensitive skin, promotes natural, radiant glow.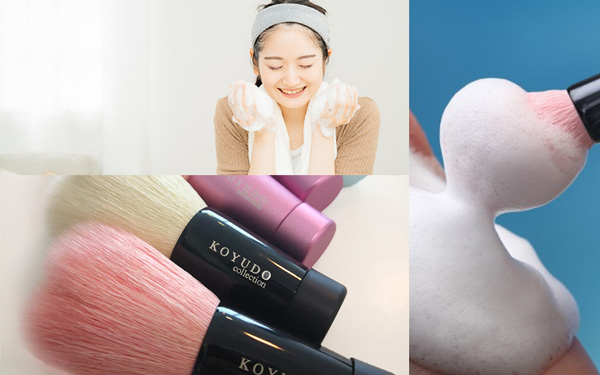 A high-quality brush made with soft, natural bristles is essential for improving the overall appearance of your skin.
Good brush enables deep cleaning of the pores while stimulating blood circulation - promoting a natural, radiant glow. By effectively cleansing the skin, it allows better absorption of skincare products such as cleansers, serums, and moisturizers, maximizing their effectiveness.

 The soft and fluffy sensation of the brush against your skin adds a touch of relaxation and indulgence, elevating your self-care routine.
Embrace the Japanese craftsmanship of a luxury brush brand as been meticulously perfected over a century.