Fun Japanese Food Making with Kids
This June school holiday, create a memorable culinary adventure with your kids and bond over the joy of delicious Japanese food.
Whether it's indulging in pure quality sea urchin (uni) and flavorful ikura (salmon roe) or pancakes without any preservatives or additives, there's something for your loved ones to enjoy.
Explore ideas to savor the delightful flavors of Japanese cuisine alongside your little ones!
---
1. Sushi Making
with just restaurant-quality seafood and sushi rice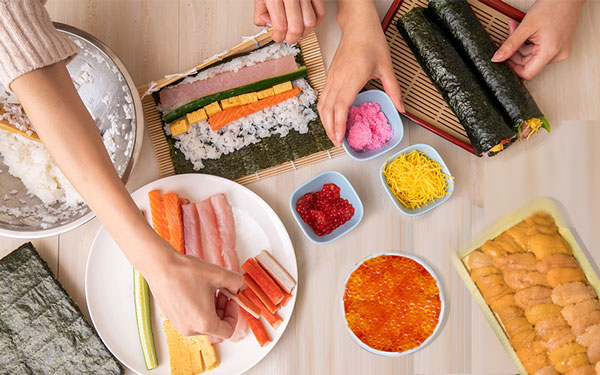 Sushi making is an ideal family meal that offers a delightful experience for both kids and adults. Everyone can select their favorite ingredients and create their own unique combinations, adding a personal touch to their rolls.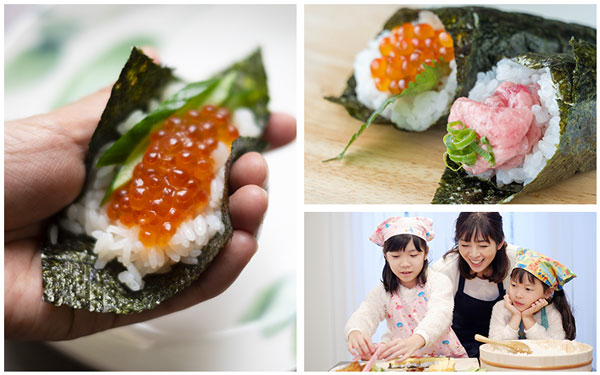 The best part is that it is easy to prepare, and with quality ingredients, it is healthy, nutritious and can be enjoyed by everyone.
How you can create your own sushi session at home with 4 steps:
1. Gather the Ingredients
2. Prepare your own plates
3. Wash your hands
4. Get creative with each temaki roll!
Quality Japanese ingredients perfect for Sushi Making:
Each roe is large, fresh, and pretty. Perfect flavour marinated with fresh salmon roe and aged. A favourite among kids and adults.

A sweeter and fluffy rice, best quality served as sushi rice, used by a lot of the chefs and Michelin starred restaurants.

A well-balanced soy sauce with "saltiness", "sweetness", and "umami". It is recommended for those who don't like salty soy sauce.

Just seaweed dried and baked. The seaweed has a strong scent, so it's delicious enough even if it's not vinegared rice.

It is one of the best-selling Hokkaido Uni that is additive-free and color-free, so you can enjoy it with peace of mind.

Moderate fat content, mild saltiness, and high levels of DHA/EPA. Nutritious and the taste of traditional Japanese cuisine.
---
2. Pancake Making
with just pancake mix, milk and egg
Cooking pancakes together with your child is not only a fun activity but also a great way to promote food learning. When kids actively participate in making pancakes, they learn about the different ingredients, which cultivates an interest in food and encourages healthy eating habits.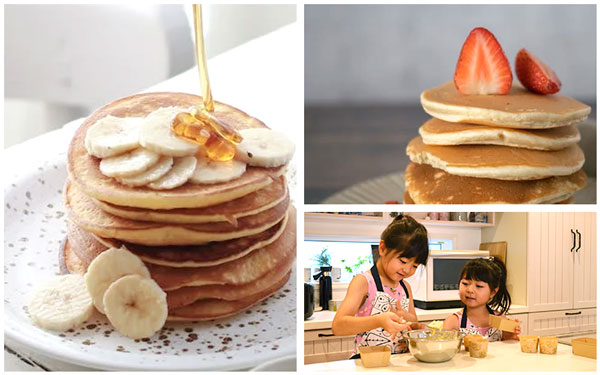 By enjoying the process together, it stimulates their appetite and enhances their eagerness to relish this nutritious breakfast or snack. A pancake mix originated from a mother who faced challenges in preparing healthy baby food is an easy way to get started.
Easy-to-make kids friendly buttermilk pancake and what you can go with:
Kids Friendly, No Preservatives and Colorings. Popular among health-conscious parents in Japan. Sold over half a million packs in 2020.
Try Now

Made with fresh strawberries and quality Hokkaido butter. Spread it on pancakes for a lavish flavour.
Try Now

Rare Acacia Honey Comb, 100% from free flying honeybees. With a focus on quality and taste, collected by an active honey collector.
Try Now


Rich, thick milk jam is mixed with carefully brewed Earl Grey. No coloring, flavoring, preservatives.
Try Now