Designed for Cocktail, Unrivaled Premium Shochu
The exclusive shochu, a one-of-a-kind spirit, reminiscent of gin that harmoniously blends modern and traditional elements.
Crafted specifically at 40 degrees alcohol, it serves as a versatile cocktail essential.
Premium Daiyame 40 / 濱田酒造 だいやめ (700ml)
$148.00+
Exhibits remarkable resemblances to gin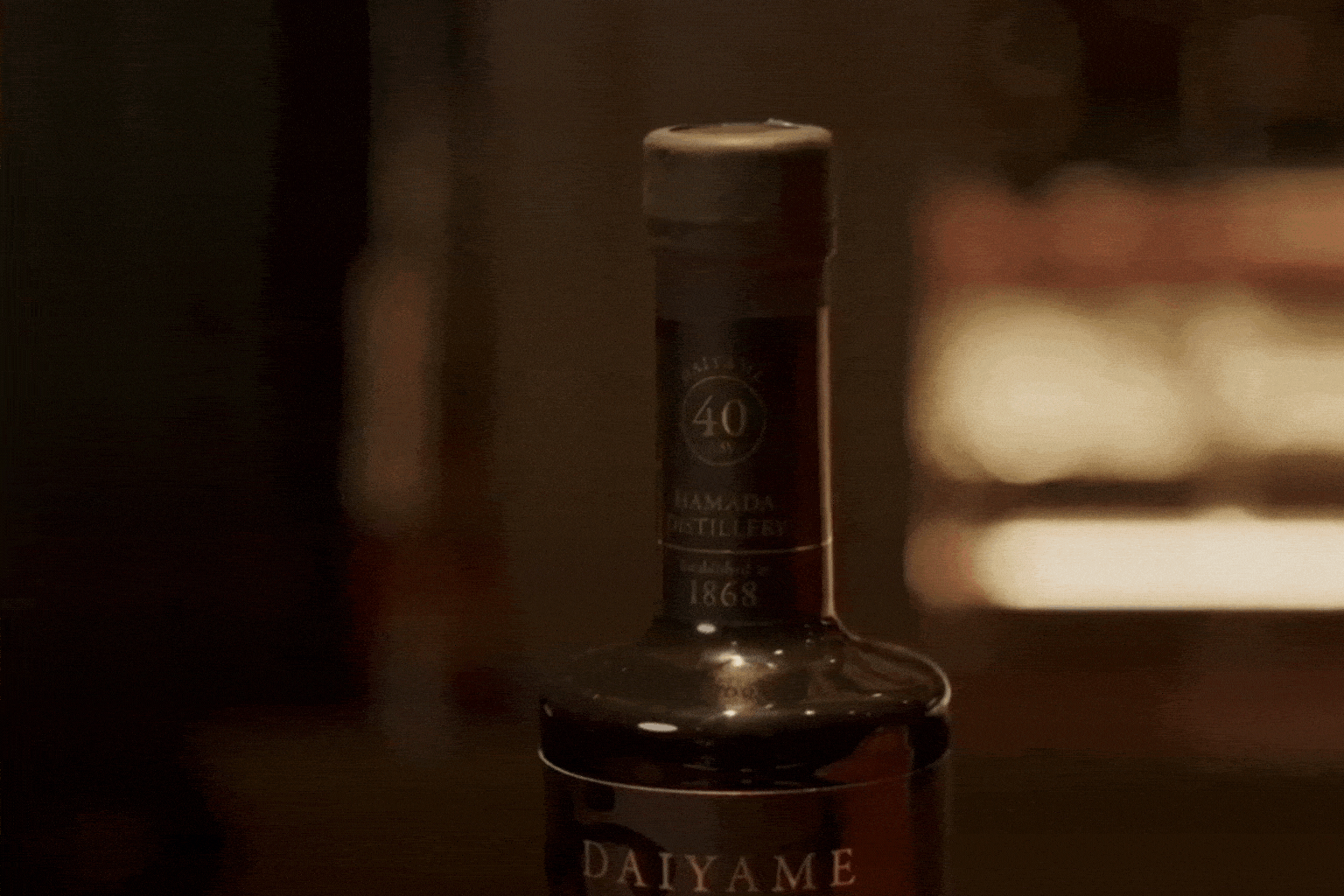 - Beautiful Scent -
Similar to gin, often referred to as "perfumed drink," this spirit exudes an astonishingly prominent lychee-like aroma.
When you open the bottle, be sure to first savor the fragrance as an essential part of the experience.
- Relatively low calorie and sugar content -
Gin has gained popularity among health-conscious individuals due to its health-oriented qualities.
Similarly, Premium Daiyame 40, a sweet potato shochu, offers similar benefits from a health perspective.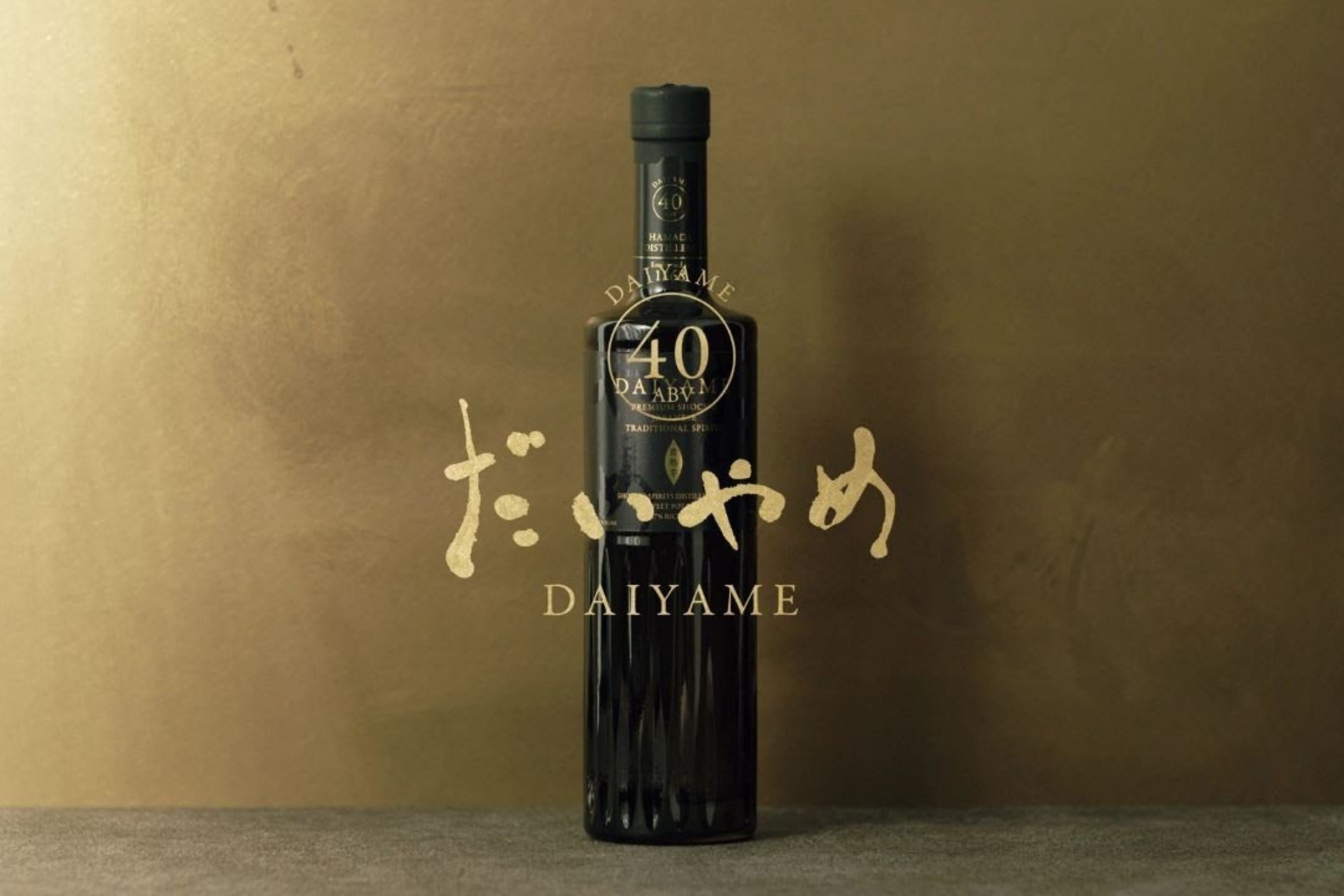 - For the base of cocktails -
Similar to gin, which is often used as a base for cocktails such as Martinis, it's designed as a cocktail base with the alcohol content of 40%. Particularly in Martinis, enhancing the flavor and making the experience even more delightful.
Cocktail recipes developed with Japan's best mixologists
These recipes are crafted by Mr. Nagumo, Japan's foremost mixologist as well as the owner of Mixology Salon Singapore , who skillfully harnesses cutting-edge techniques and equipment to continuously create innovative cocktails that have never been seen before.
Chest Martini
"Chest" is a term in the Kagoshima dialect that translates to "That's it!".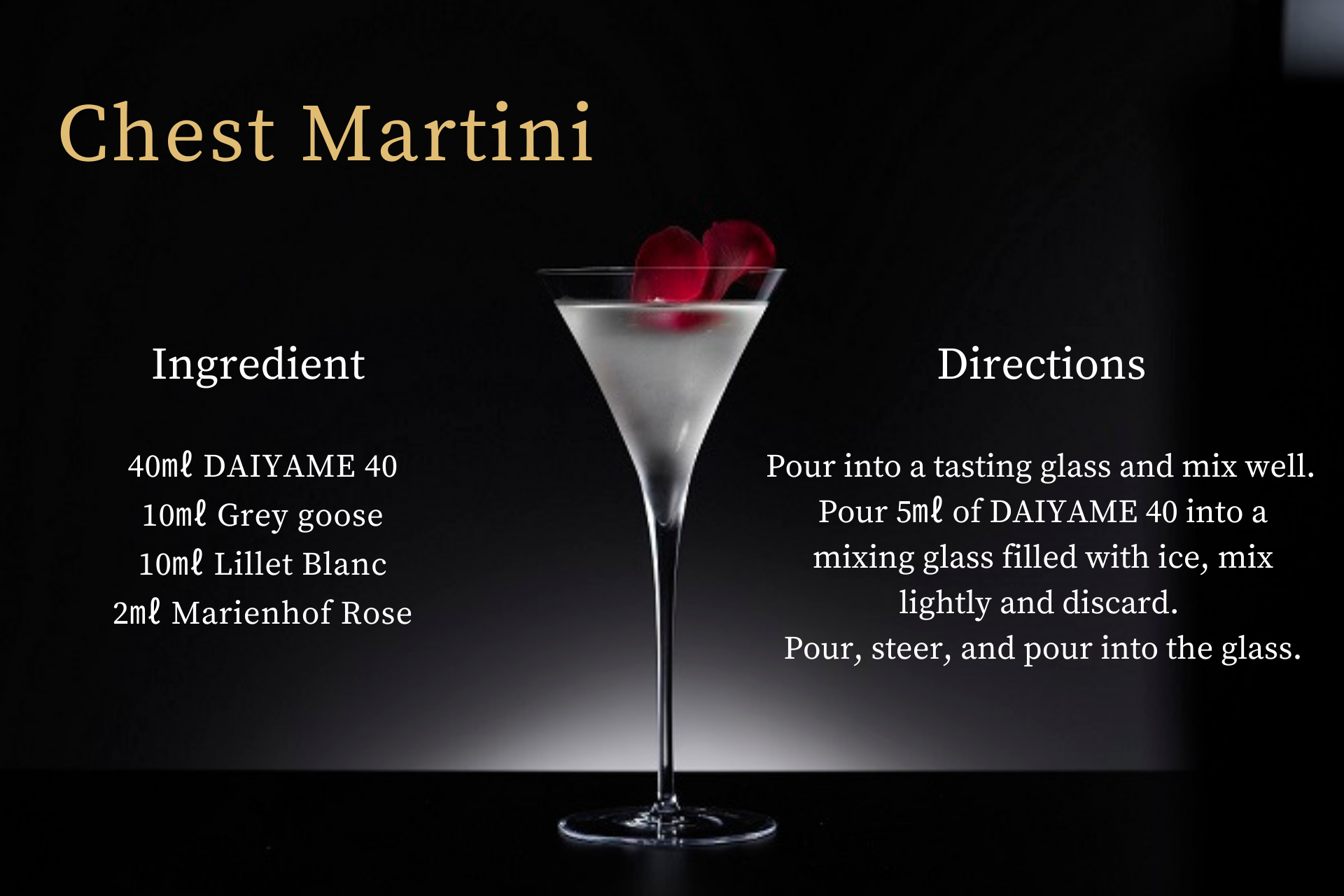 It is used to express a sense of satisfaction or completion. As a tribute to Kagoshima, it represents the quintessential Martini of the region, created with heartfelt intention.
Café de Plage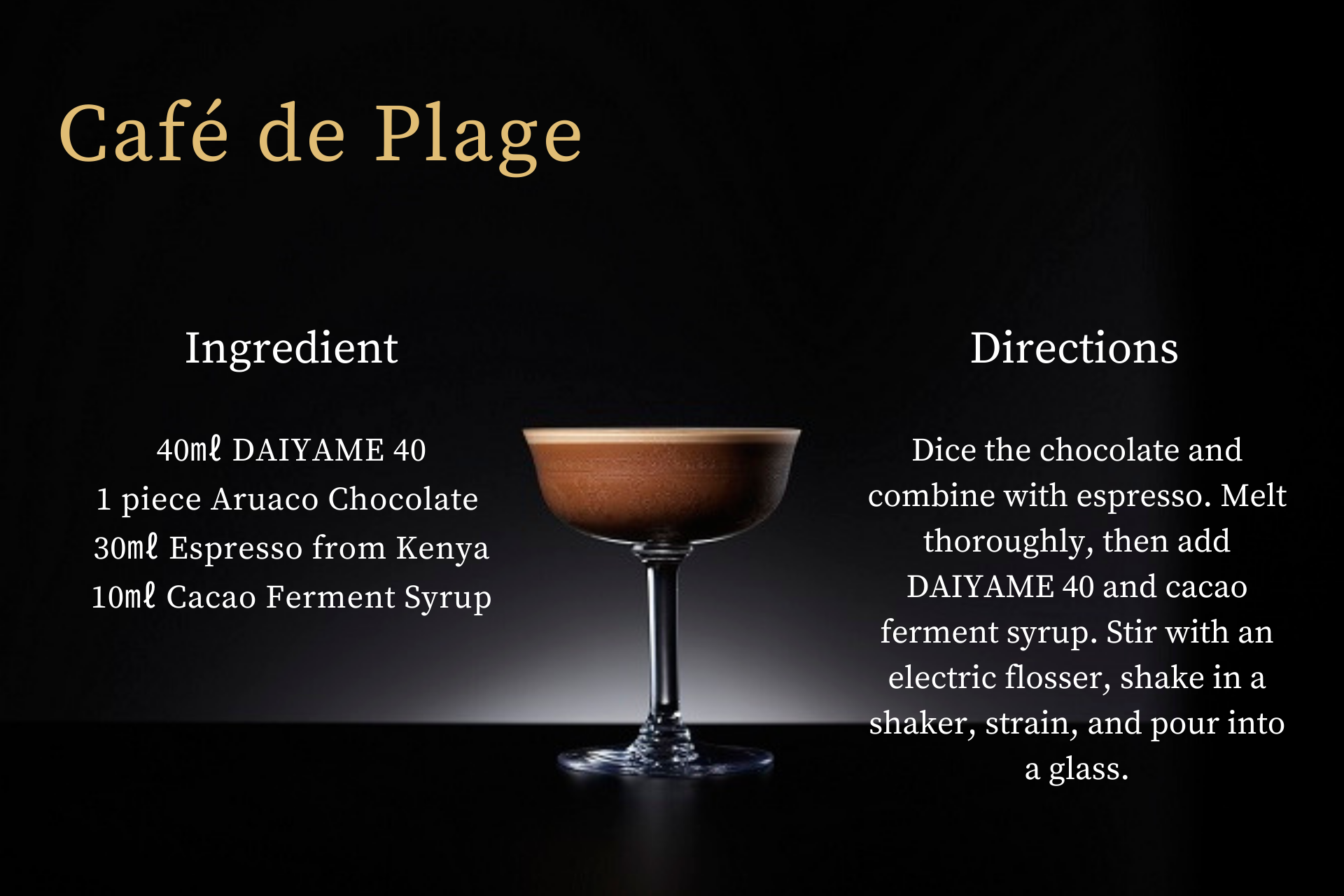 Café de Plage, with "Plage" meaning "beach" in French, is a variation of the classic Espresso Martini.
Winner of one of the world's three major liquor competitions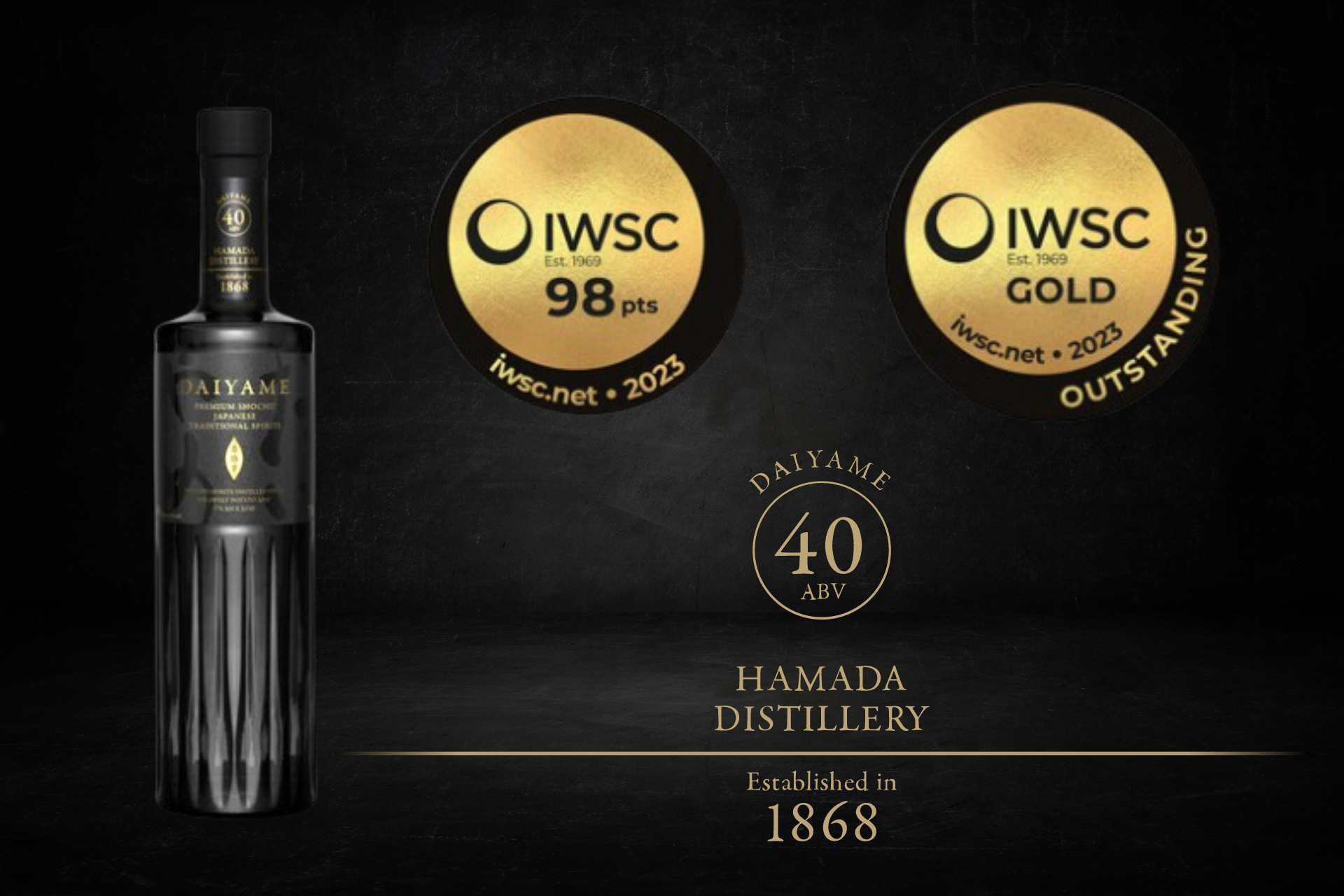 It has been awarded the highest accolade, "Gold Outstanding," in the Shochu category at the "International Wine & Spirits Competition (IWSC) 2023", which is one of the world's top three alcoholic beverage competitions.
Furthermore, in April 2022, it also received the prestigious "Double Gold" award at the "San Francisco World Spirits Competition (SFWSC) 2022", another one of the world's top three alcoholic beverage competitions.
Its exceptional quality has been highly recognized worldwide.
Exclusive shochu designed for cocktails, unrivaled in its category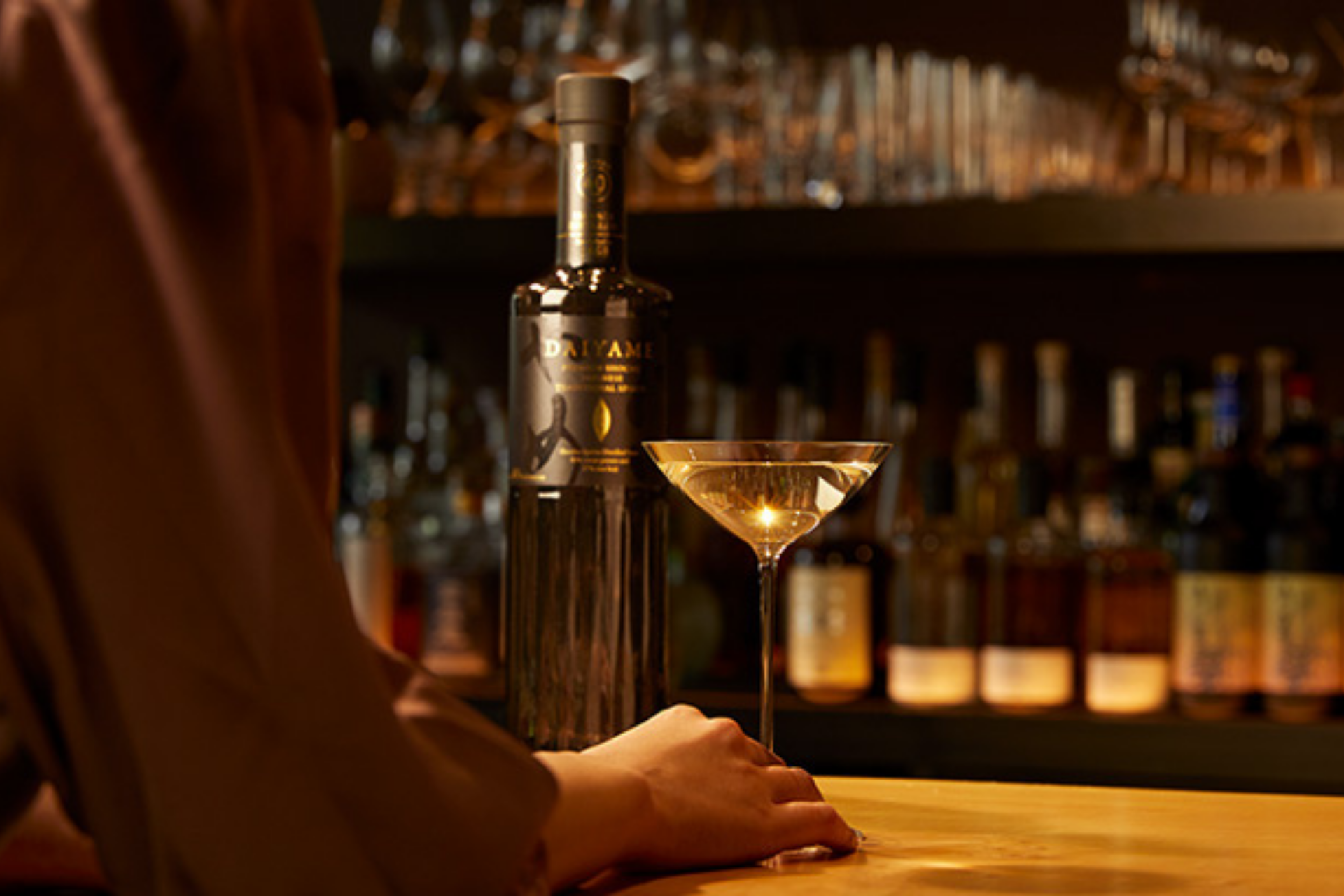 If it is with a lower alcohol content of 25%, it is recommended for enjoying as a refreshing highball or simply chilled. However, when it comes to the 40% alcohol content, the drinking experience takes a different turn.
Premium Daiyame 40 represents an entirely new category of shochu, with a robust yet delicate flavor profile that offers depth and complexity without compromising its integrity.
There is no rival brand that can match the unique qualities of Premium Daiyame 40.