2 Flavors of Half-made Udon from Udon Prefecture
2 Flavors of Udon Set includes all you need for convenience.
It features "half-made" (半生) udon noodles, cut with precision for defined edges.
This ensures the soup absorption is optimal, making each bite flavorful and easy to enjoy.
Enjoy authentic udon sets from Kagawa Prefecture known as Udon Prefecture in Japan!
---
2 Flavors of Half-made Udon to Try!
| | |
| --- | --- |
| $28.50+ | $30.50+ |
---
1. Sanuki Udon with Dashi Broth Set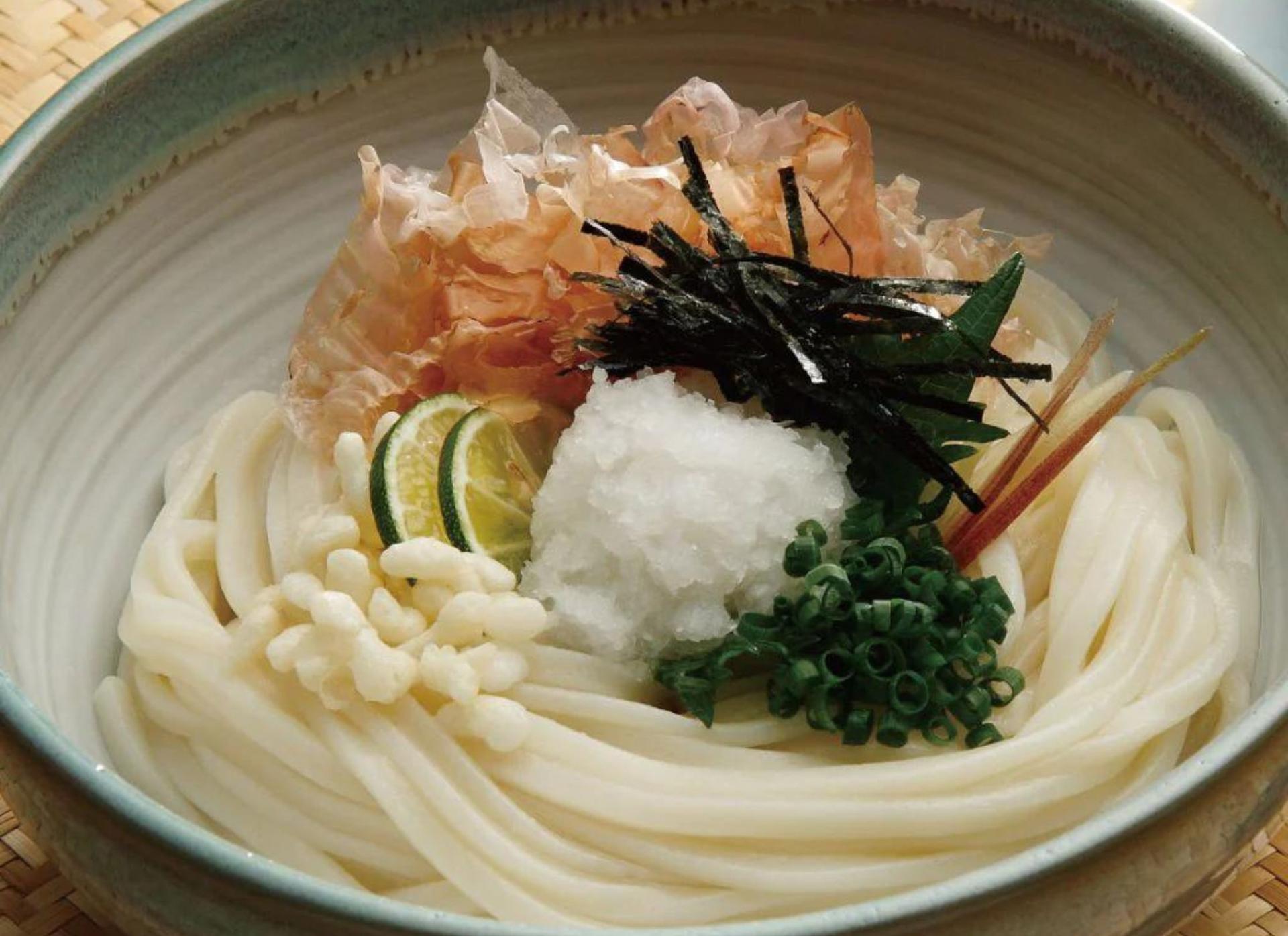 A complete udon meal must include 'Mentsuyu,' a smoky, dark soup base packed with umami.
It's crafted from a blend of ingredients like soy sauce, mirin, bonito flakes, and sake.
To enhance the texture, 'tenkasu' (Tempura Flakes) made with healthy canola oil are added.
'Katsuobushi,' dried bonito flakes, provides depth and sophistication, with 'honkarebushi' being a premium choice due to extra fermentation.
Lastly, 'sudachi' juice, akin to yuzu, offers a tangy twist, allowing you to customize the Mentsuyu's flavor with some tartness as per your liking.
---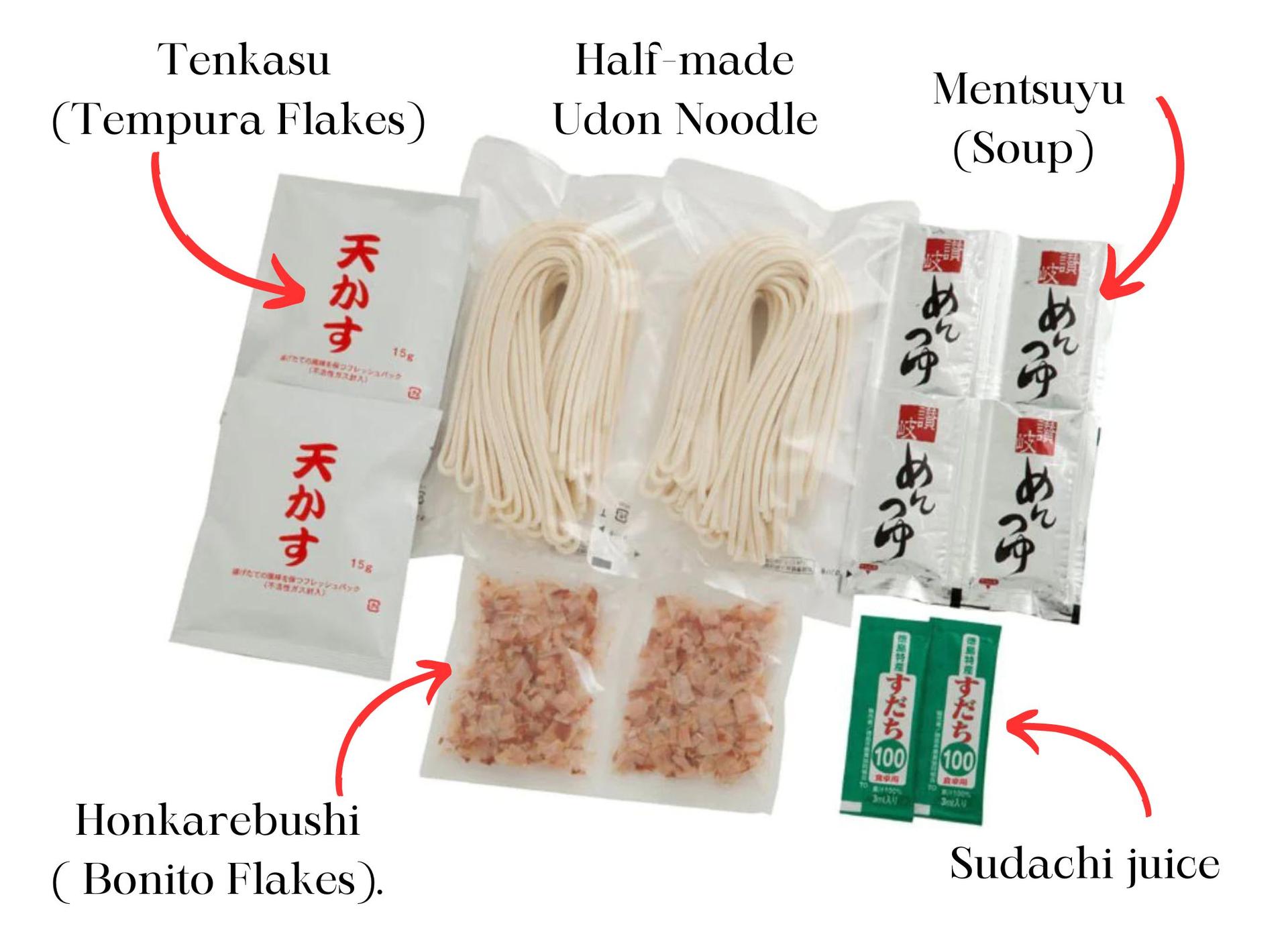 ---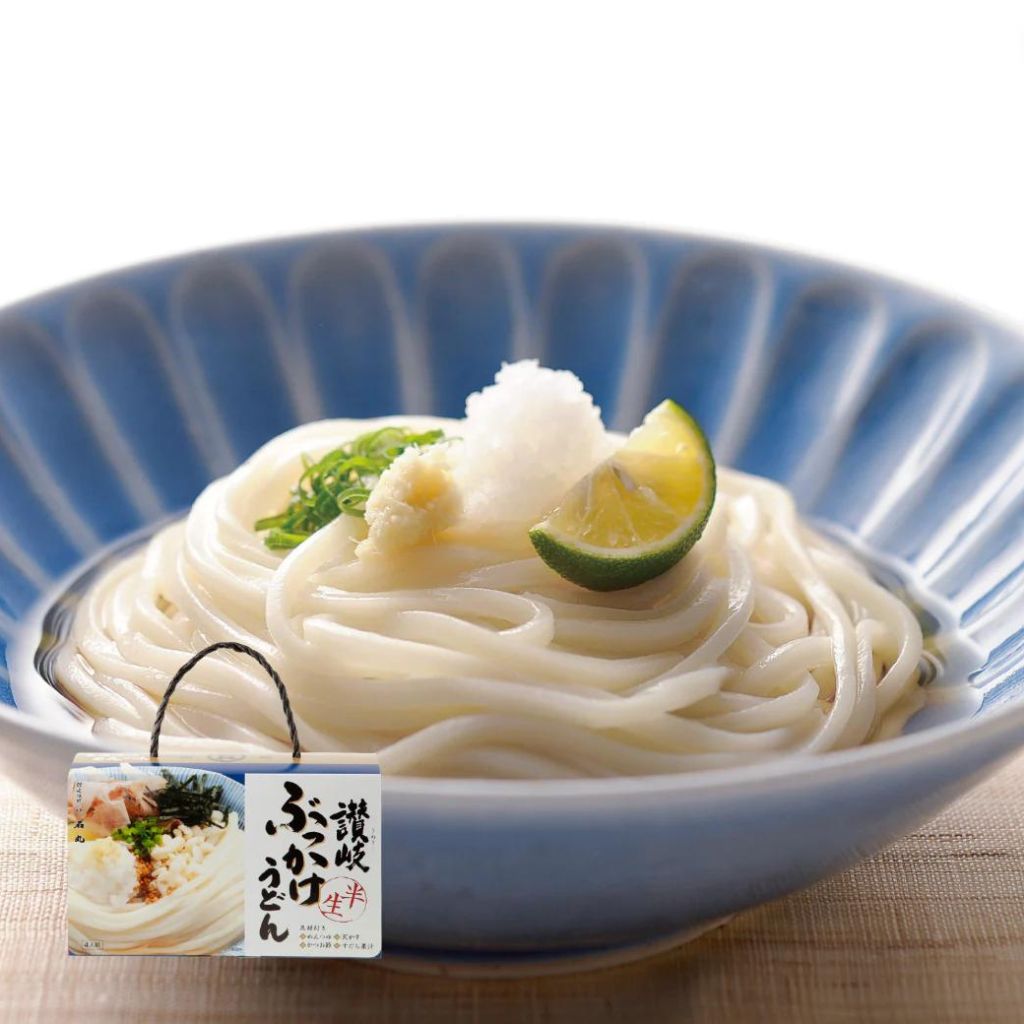 ---
2. Traditional Sanuki Udon with Curry Set (serves 4)
The broth carries the essence of traditional Japanese dashi, even within the intricate spiciness cherished by Sanuki udon establishments.
With seafood, meat, vegetables, and various ingredients mixed in, your personalized simmered curry udon is effortlessly prepared.
Adding cheese or eggs as toppings also enhances the flavor.
---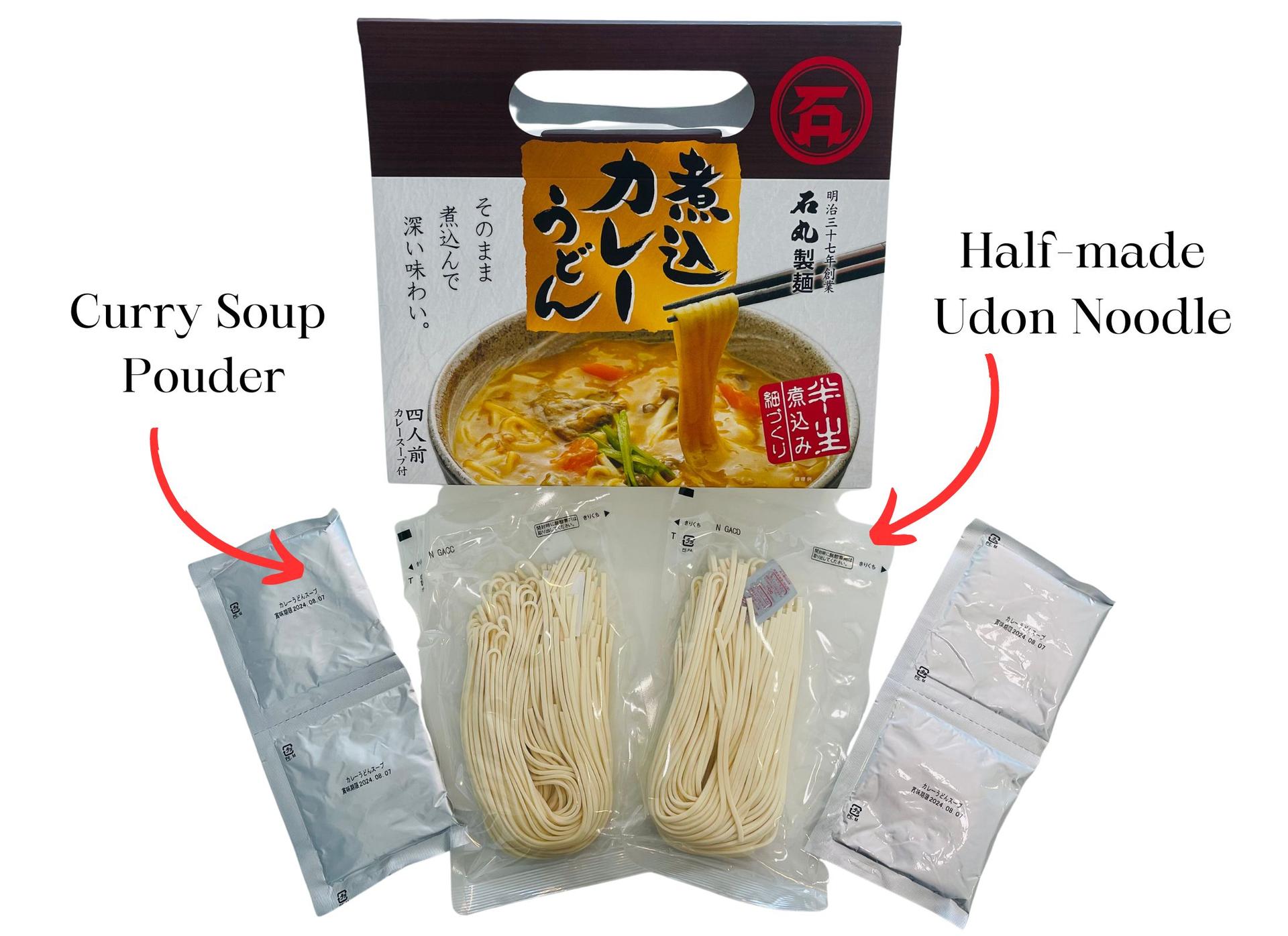 ---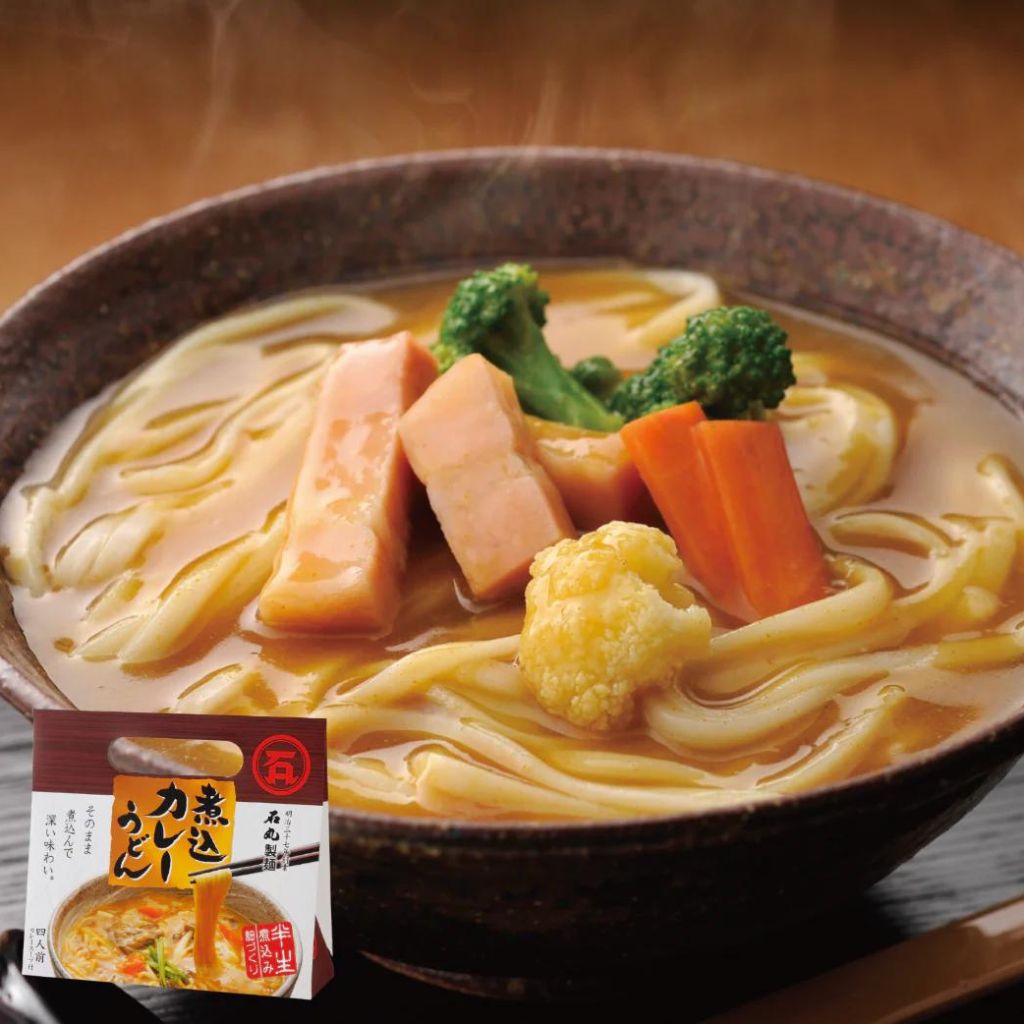 ---
Journey to Perfection in Udon Craftsmanship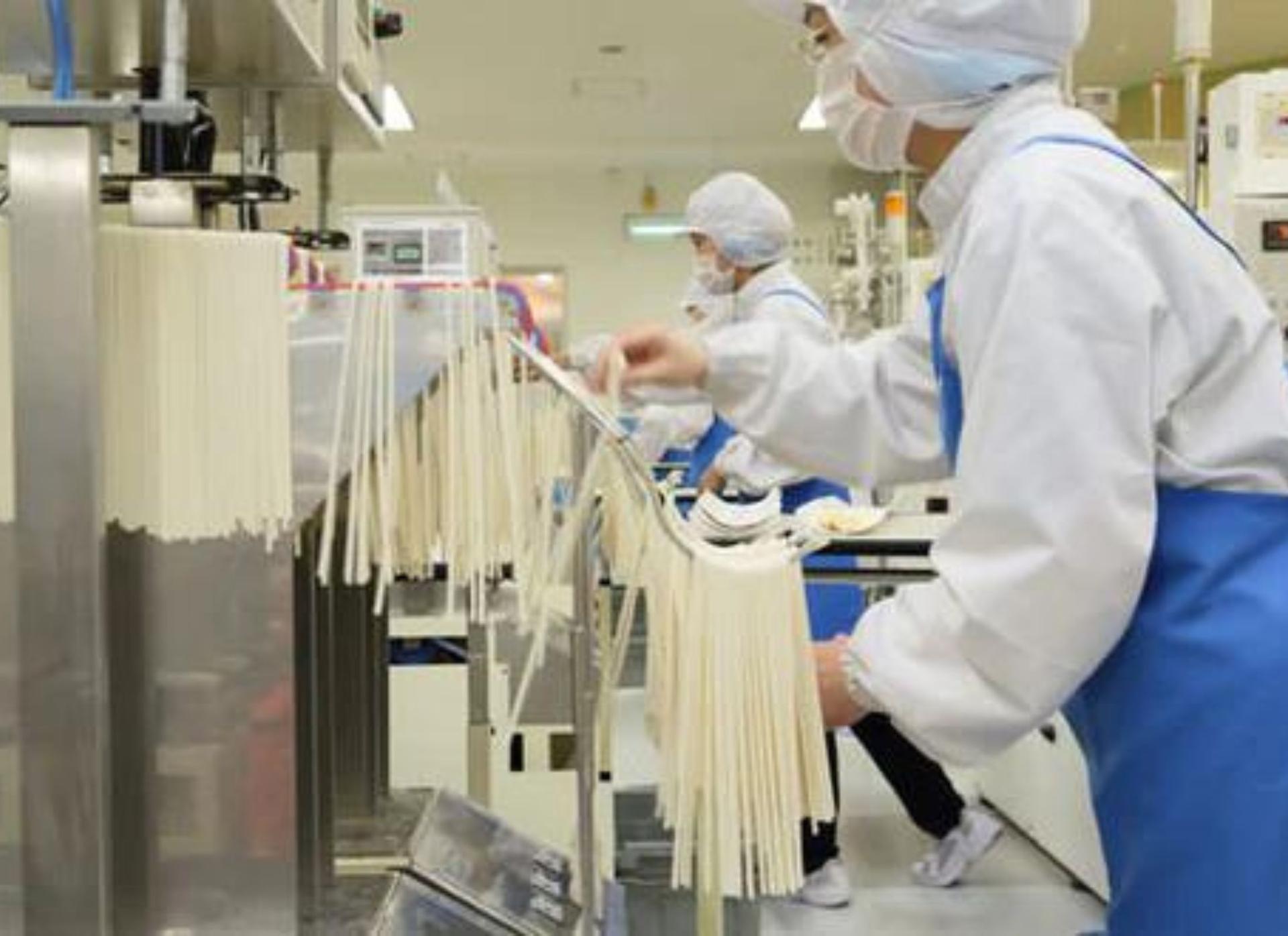 Ishimaru Seimen, with over a century of history, is dedicated to crafting the finest noodles.
They honor Kagawa Prefecture's noodle-making traditions while incorporating innovation.
Their unwavering commitment to using locally grown wheat remains central to their products.
Kagawa, renowned as the udon prefecture, boasts numerous udon restaurants, attracting udon enthusiasts on prefecture-wide tasting tours.
Fortunately, Ishimaru Seimen offers their Sanuki bukkake udon, bringing Kagawa's famous flavors directly to your home.
---
Triumphs in Consecutive Dry Noodle Grand Prix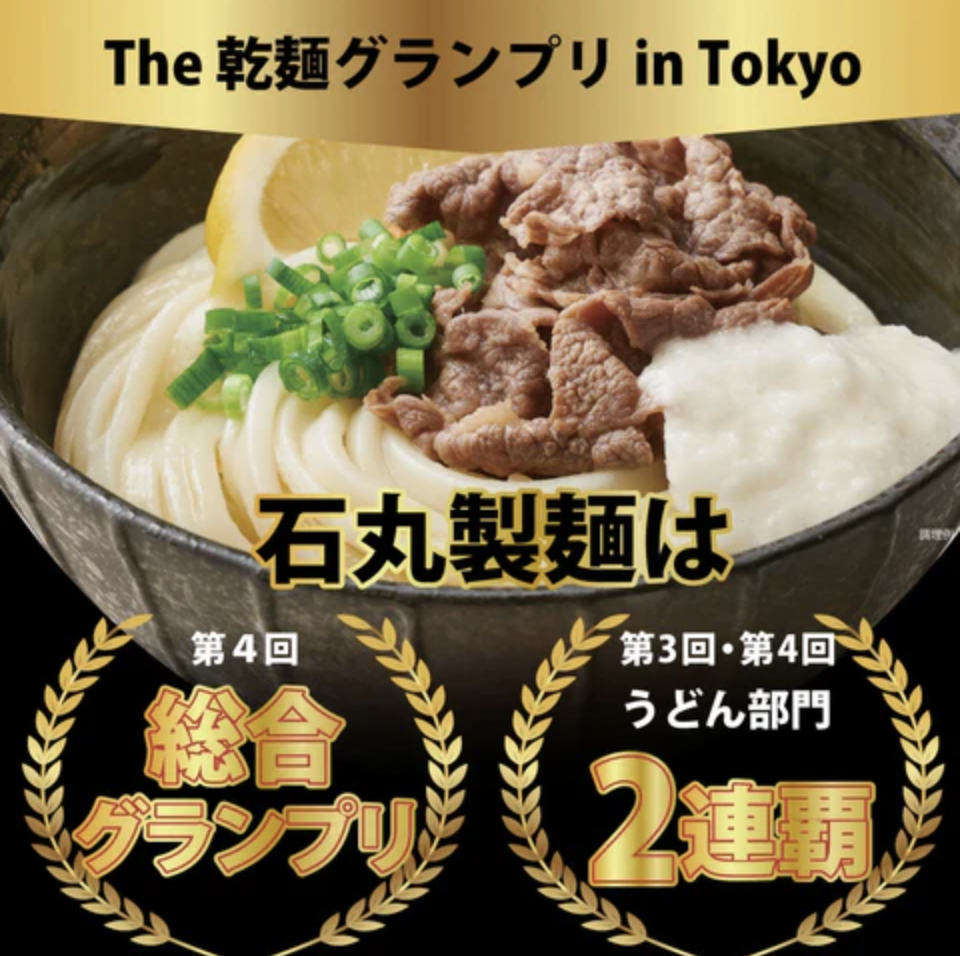 "The Dry Noodle Grand Prix" is the ultimate competition to determine the best noodles in Japan, showcasing the pinnacle of traditional Japanese staple.
Noodles of exceptional quality from all corners of Japan come together in this event, where participants cast their votes for the top choice among the competing menus.
In this championship, Ishimaru Seimen's udon not only clinched the overall grand prize but also achieved a back-to-back victory in the udon category.
---
2 Flavors of Half-made Udon to Try!
| | |
| --- | --- |
| $28.50+ | $30.50+ |